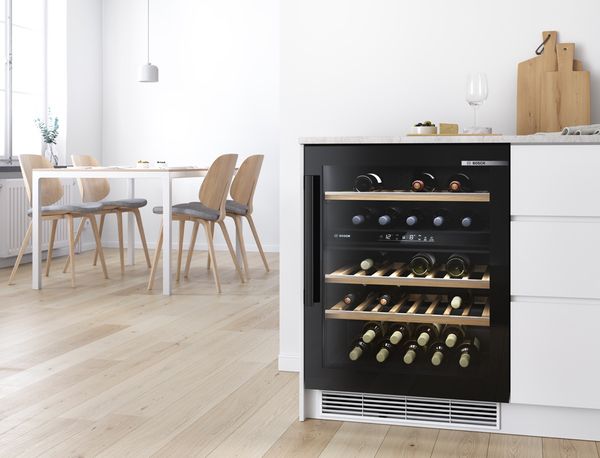 The time of hiding your wines is over: Our under counter wine cabinet models are here.
The perfect solution to build your own personal wine cellar beneath your kitchen counter: our under counter wine cabinet options, which fit nicely into your cabinet niches.
Model shown: KUW21AHG0G

Our 5-part wine storage guide.
Of course, wine cabinets are about more than practical dual zone cooling or beautiful oak shelving. It's also essential to know how to use them. We've compiled some frequently asked questions to help you get started.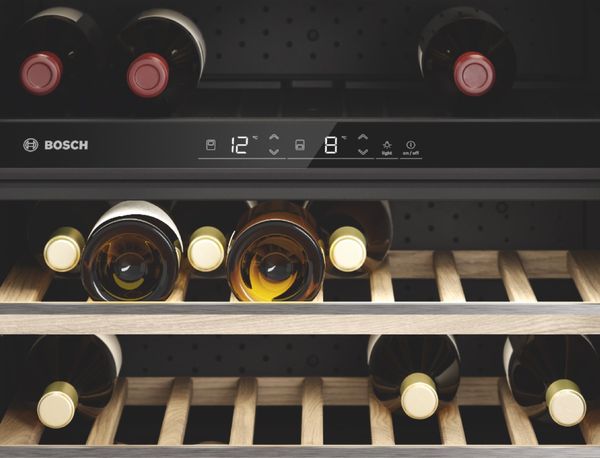 Pairs perfectly with whites, reds – and both together.
The new wine cabinet range from Bosch features two different temperature zones. Meaning: you can finally store both your red and your white wines in one place – and experience your wine collection in a whole new way.