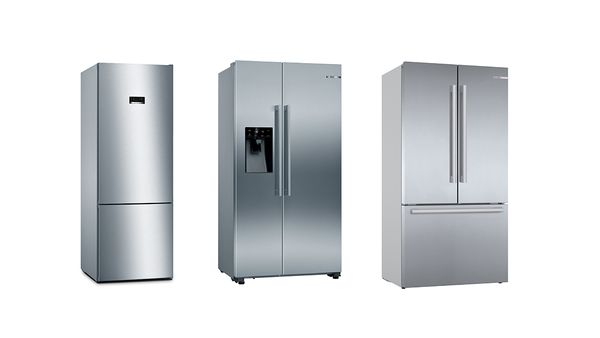 Top Picks: Freestanding Fridge Freezers
Looking for a quick overview of our best fridge freezers?
Whether you are looking for a combination, French door or an American-style fridge freezer, we have selected our best models in each size and configuration here so you don't have to.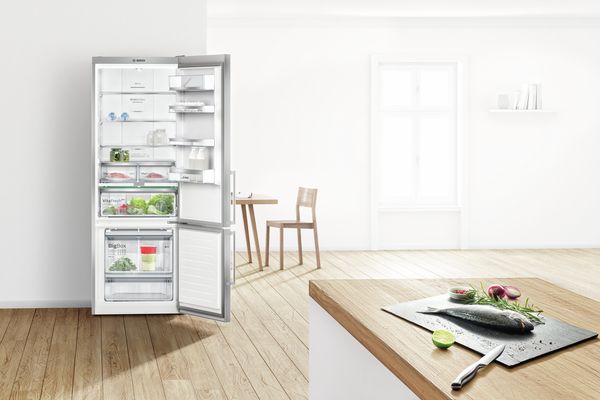 What to look for when buying a new Fridge freezer
Our Fridge freezer buying guide will get you up to date with the latest trends and technology and help you to make an informed decision on the right kind of appliance for your home and lifestyle.
What makes Bosch Fridge Freezers stand out?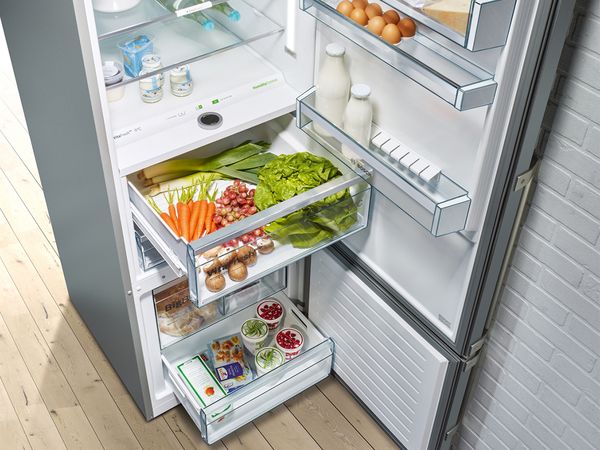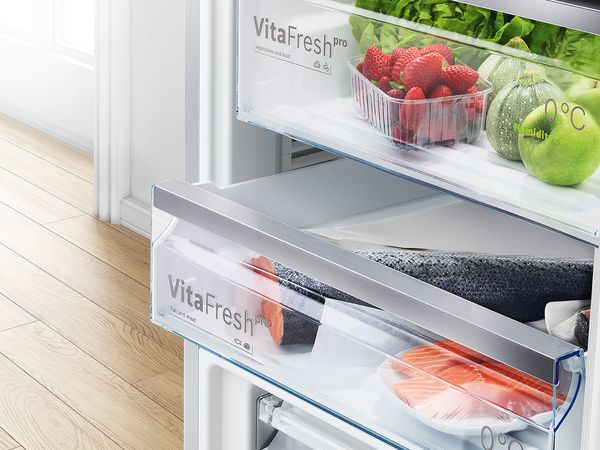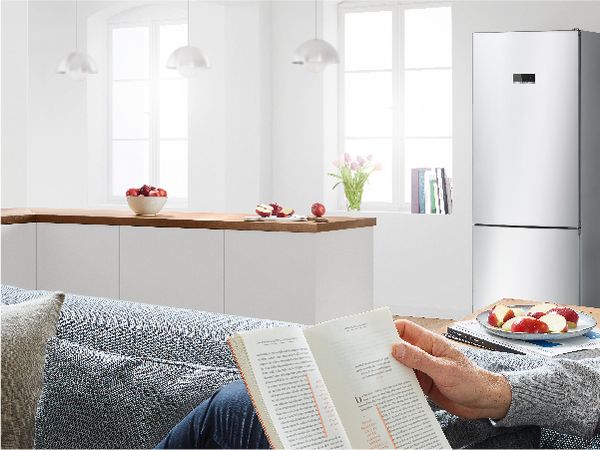 ✔ NoFrost:prevents ice build-up from the outset, so you never need to manually defrost again.
✔ Energy Efficiency: protect the environment and your pocket with expertly engineered components and energy saving features
✔ VitaFresh: keeps food fresher for considerably longer than standard fridges.
✔ Extra Quiet: Our fridge freezers range from 39 dB up to a maximum of 42 dB, which is about the level of noise you would find in a library.

Home Connect
The Home Connect Storage Guide helps you organise your fridge and optimise your food items by showing you their ideal storage temperature and section in the fridge. Simply search through the Storage Guide on your mobile device via the Home Connect app. Store your food the right way.
View our Home Connect fridge freezers