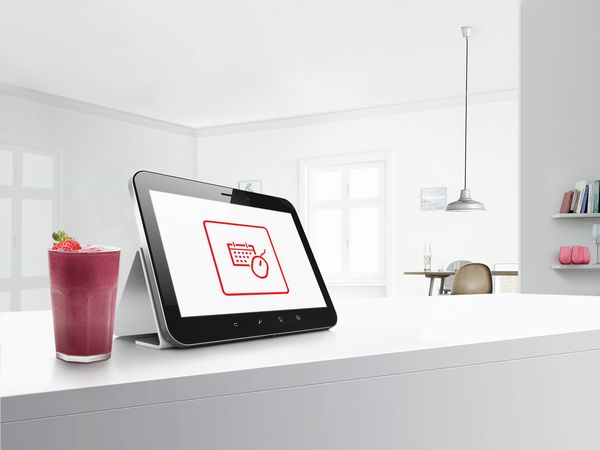 Arrange an engineer visit
Trust Bosch customer service to provide an expert repair service from our own engineers. Each repair is analysed in advance by our technical team and the original replacement spare parts likely to be needed for the repair are sent to the engineer in advance of the visit.
In some areas we may use approved service partners where the repair process may vary.
Please follow the steps below to begin.
Identify your appliance
If you would like to arrange an engineer visit, we will need the full E-Nr (model number) and the FD number of your Bosch appliance. These details can be found on the rating plate attached to your appliance.
If you would require assistance to find the rating plate on your Bosch appliance, please see the rating plate finder at the bottom of this page.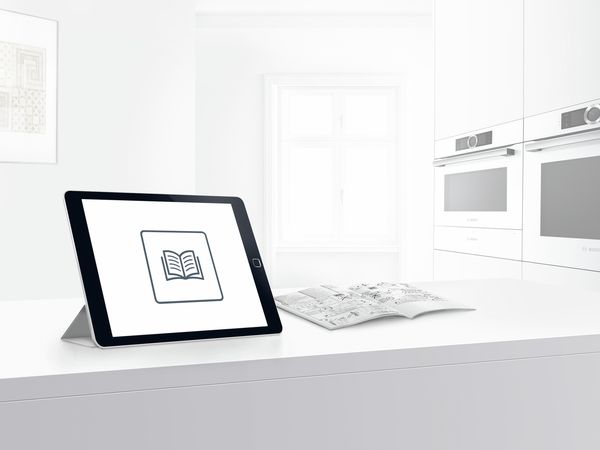 Check manual and online help
Many common issues can be easily solved with the correct advice. Our online instruction manuals, appliance assistant and FAQs will give you helpful hints and tips to keep your appliance performing at its best.
Why contact Bosch?
If your appliance is in need of a repair, Bosch is on hand to provide award winning customer service throughout the lifetime of your appliance.
The repair will be analysed in advance by our knowledgable technical team to prepare the engineer attending your appliance with the spare parts most likely to be required.
We will send out a engineer in your local area who is employed and trained by Bosch, and we will only ever use original spare parts that have been tested and approved for your appliance.
For even greater peace of mind, the repair will be guarenteed for 12 months.
* In some areas we may use an approved service partner. For these call-outs you are entering into a contract directly with the service partner and other pricing structures and charges may apply.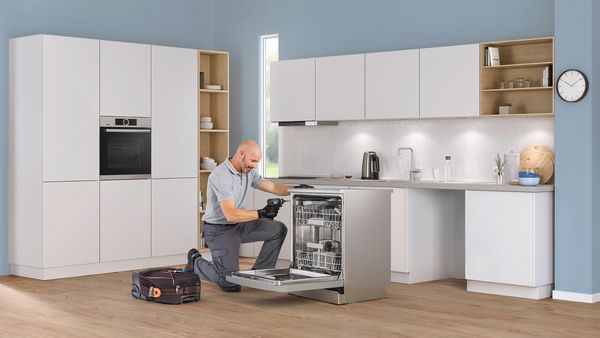 How much will my repair cost?
Bosch Repair Time +
A flat fee of €95 plus the cost of any replacement spare parts required to repair the appliance. This fee is inclusive of call out and labour.
The €95 price only applies to call-outs undertaken by Bosch engineers outside the terms of our manufacturer's guarantee. In some areas we may use an approved service partner. For these call-outs you are entering into a contract directly with the service partner and other pricing structures and charges may apply. Your service partner will be able to advise you on their own prices.
The same call out and labour fee applies no matter how long the repair takes. Replacement spare parts are charged as extra and will be quoted for prior to the repair being carried out.
Any repair carried out by a Bosch engineer is covered by a 12 month warranty on the engineer's labour and any replacement spare parts that are fitted.
Please note you will still be charged in the event of no faults being found, parts being unavailable, or if the engineer determines that the appliance is unrepairable.
Please read our important terms and conditions below.
Important terms and conditions
If your appliance is still under warranty please read our terms and conditions before calling.
If your appliance is out of the warranty period please read our repair terms and conditions.
Arrange a small appliance repair
Our workshop repairs small appliances such as irons, Tassimo coffee machines, toasters, kettles, blenders, food preparation appliances, haircare products and coffee machines. You must call us before you send any appliances to our workshop.
You will be sent a letter by us to confirm the repair details.
Carefully pack the appliance to avoid damage in transit.
Attach a copy of our letter to the appliance. Please include a copy of your proof of purchase if the appliance is under warranty.
Post the package to the address on the letter and keep your proof of postage.
A quote will be provided for small appliance repairs before any work is undertaken.
If the repair is covered by our warranty, we will repair or replace the machine within 4-5 working days.
Contact us to arrange your repair
If you have followed the advice in your instruction manual and from our service assistant and you still require a repair, you can arrange an engineer visit at a time and date that is suitable for you by calling our customer service department.
01450 2655
* Calls will be answered 24 hours a day, 7 days a week. Calls are charged at the basic rate, please check with your telephone service provider for exact charges.
Rating plate finder
Having trouble finding your E-Nr (model number)? Just use the rating plate finder to get assistance.