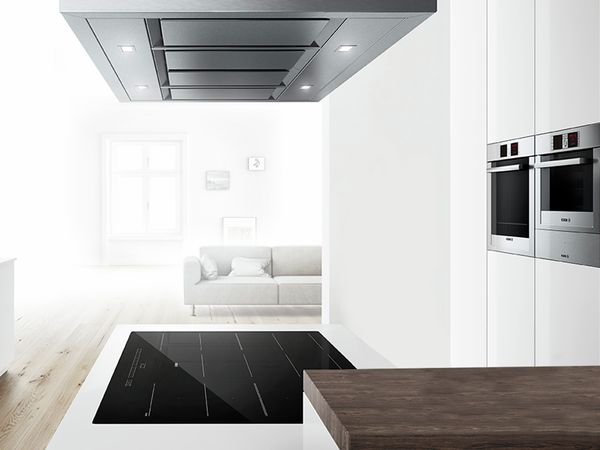 By your side – today, tomorrow and in the future. Our home appliances.
Unfortunately we can't remove the need for household chores. But we can shorten them for you. As Europe's number one home appliance brand, we always strive to deliver optimum performance to make your everyday life easier. We strive to deliver uncompromising quality, technical perfection and complete reliability with our home appliances. Yesterday, today and in the future.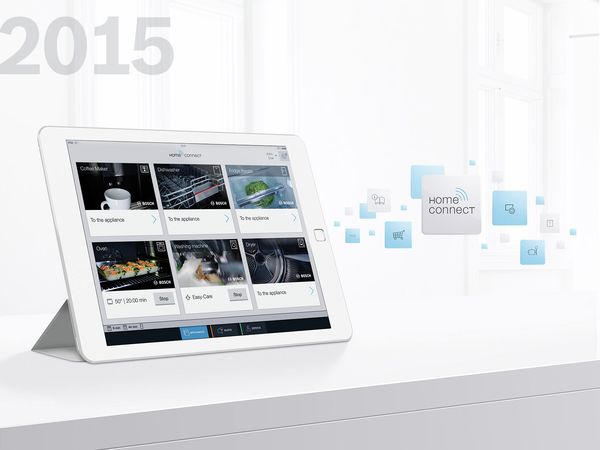 Thinking outside the box: mobile technology comes to home appliances
With Home Connect, Bosch lets users control their home appliances even when they aren't at home. Now you don't have to worry anymore if you accidentally leave the oven on or wonder if you have any milk left in your fridge. All this can be done conveniently with the Home Connect app for mobile phone or tablet.
Actively cool: hygienically clean clothes at energy-saving temperatures.
The ActiveOxygen feature washes laundry hygienically clean – even at low, energy saving temperatures. This remarkable technology removes up to 99.99% of bacteria and germs typically found in clothing. With all the outstanding efficiency you'd expect fom Bosch.
High-precision detergent dosing.
We are constantly improving our products. It's easier than you might think to get the detergent dose wrong when doing thelaundry. Thanks to i-DOS, it's no longer a worry. The automatic i-DOS dosing system from Bosch uses the optimum amount of detergent for every wash. Which is as beneficial for your laundry as it is for the environment.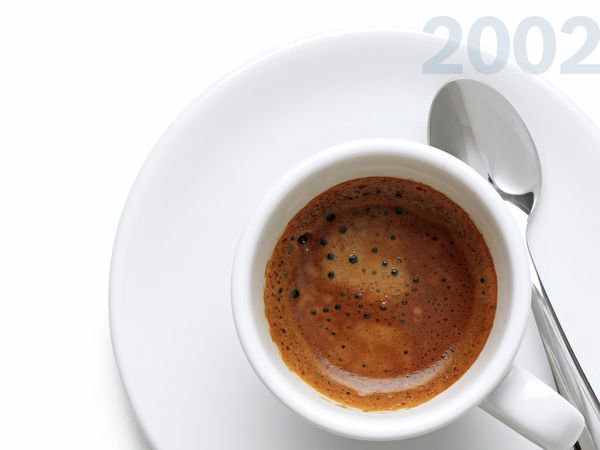 From now on, the best coffee is served at home. By Bosch.
Now you no longer have to go out to a coffee shop to enjoy a really good espresso. With our combined fully automatic espresso coffee machines, you can easily enjoy a perfect coffee, espresso or cappuccino in the comfort of your own home.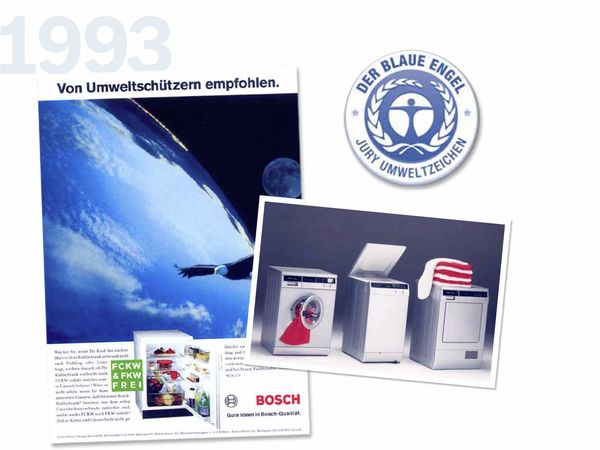 We do without anything that's unnecessary. Greenhouse gases, for example.
In the 1990s, the world becomes increasingly aware of the need for sustainable ways to protect the environment. At the same time, Bosch was already setting standards in this field and converted its production of refrigerators in Germany, Greece and Spain to be completely CFC- and FC-free.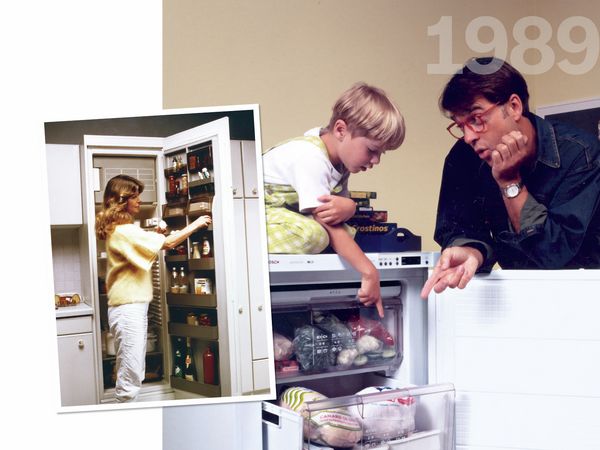 We extend the use-by dates for fruit and vegetables.
In 1989, another Bosch innovation appears on the market: 0° refrigeration technology. Fruit and vegetables now stay fresh and crisp for longer in our fridges.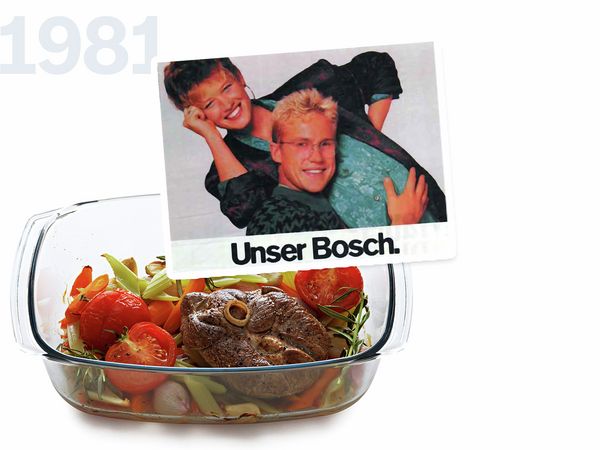 One home appliance, lots of possibilities.
The 1980s bring along a whole new lifestyle – with higher expectations for everyday life than ever before. Including home appliances. Bosch responded quickly to these rising demands and offered a wide range of functions together in one appliance. Not surprisingly, the first built-in multi-function oven with integrated microwave and self-cleaning technology was made by us.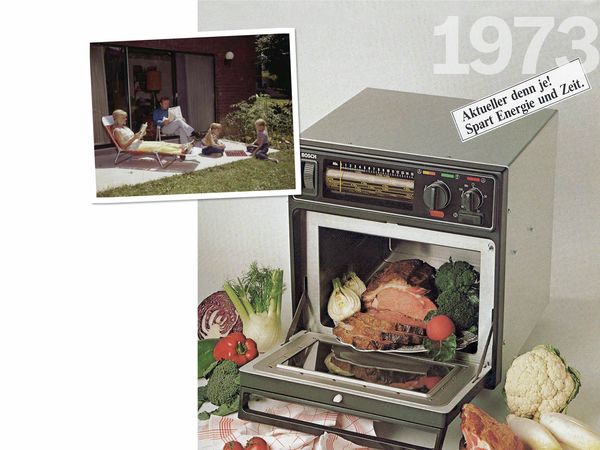 Ready from start to finish in just a few minutes.
The 1970s are the decade of acceleration: time becomes an increasingly valued commodity for everyone. In 1973 Bosch developed its first microwave oven - a huge benefit to families during this decade.
Washing machine and tumble dryer finally become combined.
To be able to wash and dry all those flared trousers during the 70s without a break, we developed the first combined washer-dryer with a non-stop programme.
Small home appliances with a huge impact.
Dryer hoods, electric toothbrushes, vacuum cleaners and many other Bosch appliances make life easier in the 70s. Even the perfectly boiled egg for breakfast can now be prepared with great ease, thanks to the first Bosch egg boiler that appeared on the market in 1970.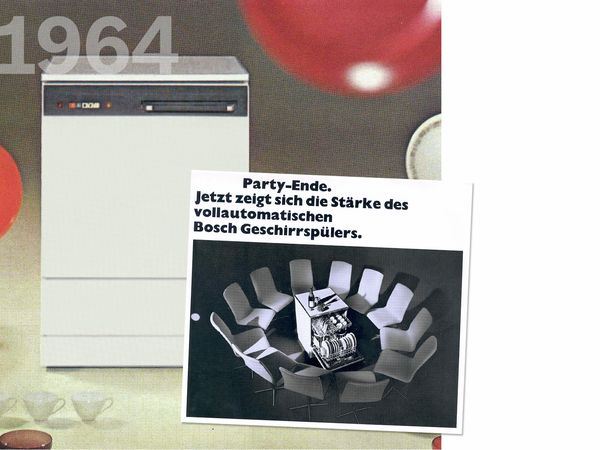 From now on, washing dishes by hand is a thing of the past.
In the 60s, roles are changing and it's no longer unusual for women to go out to work. We help to make the housework easier. The first dishwasher from Bosch Home Appliances ends the era of laboriously washing up by hand. It saves time, labour and water. And always produces sparkling results.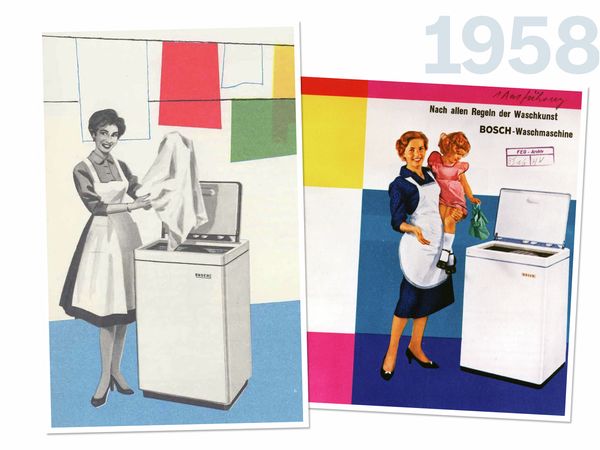 Washing, spinning, rinsing – completely automatically.
The first Bosch washing machine goes into production in 1958. As a result, the subject of laundry becomes more and more a side issue.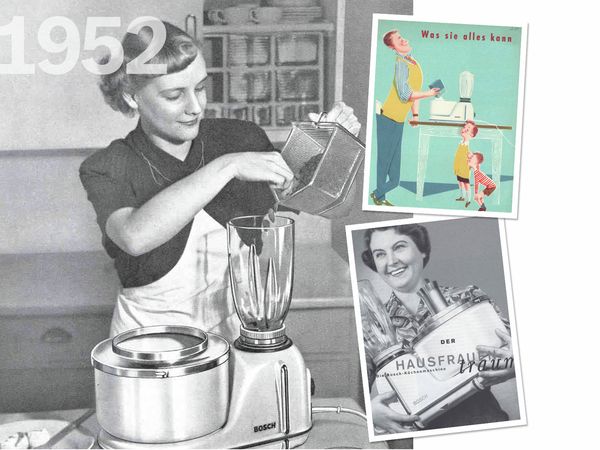 The first Bosch kitchen machine.
More and more electrical appliances are moving into modern households. Now we launch our first kitchen machines onto the market. The "Neuzeit I" can stir, knead, chop, shred, purée, grind and grate. The machine makes many tasks in the kitchen easier and makes cooking and baking even more enjoyable.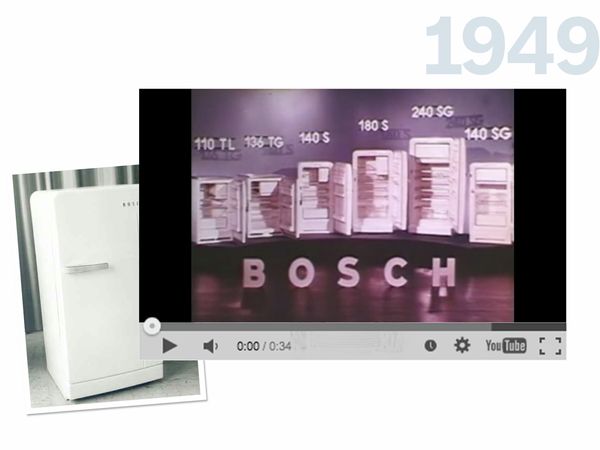 Beautiful even then, a design classic today.
Bosch launches a refrigerator that stands out with its clever use of fridge space and a surprisingly large freezer capacity. The design of the slimline model also contributes to its enormous popularity. The design classic can still be found in many households today - equipped with the latest technology.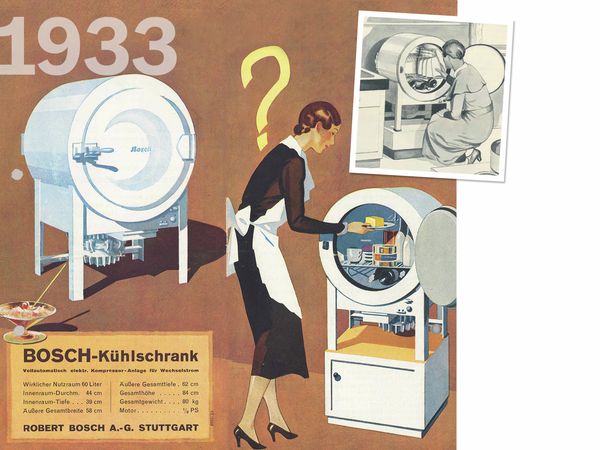 A new chapter of our success story. The first electric refrigerator from Bosch.
In 1933, we present our first home appliance in Germany. The small electric refrigerator from Bosch has a capacity of 60 litres and it still had a round shape.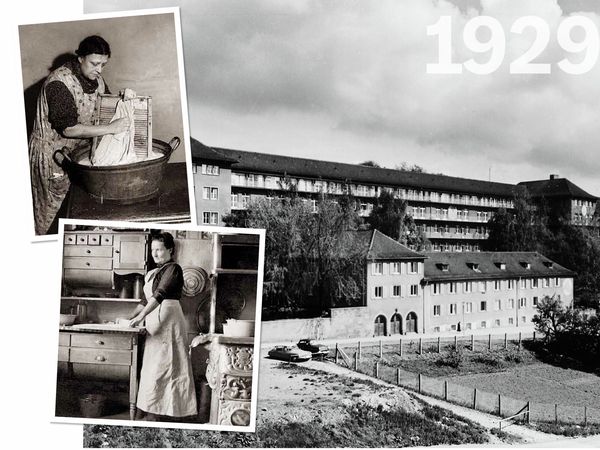 The future of home appliances. It all starts here.
By 1929, the Bosch corporation already has more than 10,000 employees and operates throughout the world – but so far only in the area of motor vehicle and industrial technology. Under the impact of the Great Depression of the late 1920s, new areas of business were explored. Above all, these included affordable electrical home appliances, which had previously only been found in large households and commercial operations.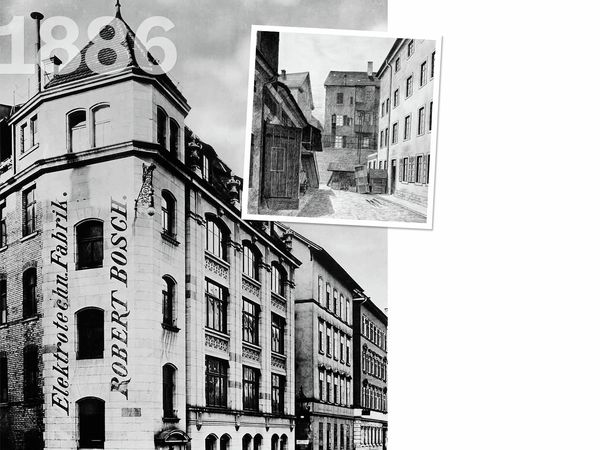 Robert Bosch's first workshop lays the foundations for Bosch Home Appliances.
With the establishment of his workshop for precision engineering and electrical engineering, Robert Bosch lays the foundations in Stuttgart for our success story. For him, the thought of not producing the very best at all times was intolerable. Robert Bosch always acted on the principle that honest workmanship is more important than temporary gain. This is why, for nearly 130 years, our products have stood for uncompromising quality, technical perfection and absolute reliability.