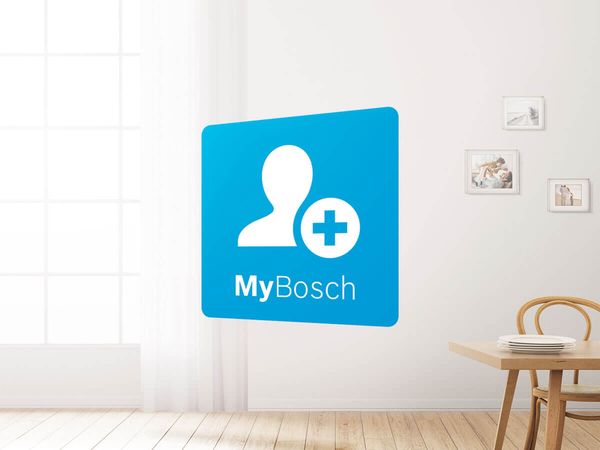 Register at MyBosch and review your product.
Create a 'MyBosch' account for easy access to any recent news or safety updates regarding your Bosch products, to register and extend your appliance warranties and manage and view your orders from our online store.
You can also help others shopping for Bosch products by leaving a quick and simple review. We love hearing your feedback!
See what others are saying.
Does what it says on the tin
Simple to use , extremely quiet , large porthole to put in your washing. Lots of programmes for washing, even one to wash the drum itself. 4 spin speeds plus different temperature options. Also an alarm to tell you when it's finished washing.
User friendly
Bought as a family new house gift. A machine you can use without a degree! If you can start a wash cycle without reading the manual, thats for me. Really robust, silent, huge door & drum, you'd fit a sheep in there, (not recommended), or a lot of woolies at any rate. Simple install, all hoses exit top of cabinet, and the water solenoid is not on the hose I'm glad to say.This machine was identical price and spec to it's Neff clone, W746x4, which we have ourselves, but the Bosch had a €50 cashback offer. Nice one. Should last the 20 years our previous Bosch did, (which is still working away somewhere, sold to a landlord).
it really is quiet!
Our washing machine of 15 years gave up the ghost so we bought this to replace it last month. I would really recommend this machine. great features - eco, extra rinses (for allergy peeps!), automatic dosing of detergent, speed function, delayed timer start but best of all ITS WAY QUIETER! Now, we have a small L shaped kitchen come diner come living area and before we could never put the washing on around or after dinner time. this has changed everything.... granted its still a washing machine and still sounds like a washing machine but now we can hear the tv at a normal level!!! If we have people over or are cooking dinner and chatting away then you wouldn't even know its on. Love it, hopefully it will last us for many years to come.
BOUGHT TO REPLACE SIMULAR EARLY FAIL WASHER
This machine does its job very well. But the identical machine I bought two years and two months ago failed shortly after purchase and finally failed last week, hence the need to purchase a new machine. I have serious doubts about the long liverty of these units!
Wonderful oven that has given me peace of mind!
I have to say this oven is fantastic. I bought this for my new kitchen, it has been put into a custom cabinette. It was very easy to instal and there is no heat radiated out to the sides. I feel safe in saying that the food I have stored in the next door over will be fine. The feature I like is that you can program how long you want the oven to be on for and even tell it what time to turn on. I personally find this gives me peace of mind. I am on medication that makes my mind fuzzy. I have in the past had alarms on my phone and near the kitchen so I remember to check. Now it isn't a worry. I can set the time and know it will turn off. Using the preheat function is changing how I cook. In my old oven it was just a lil light to say when it was preheated... and no one bothered to wait for that. You preheat and when it gets to the set temp it will beep. You can then pop the food in, set the duration and you are all set! The grill function or grill and convection option is insanely good! Like keep an eye on it, I literally have a stool nearby because it is so fast! Overall the entire thing is amazing. I have had it for 6 weeks and I am very happy. I would stay with Bosch after this purchase.
great features
very happy with the dishwasher, delighted with wash time display, and it gives a great clean