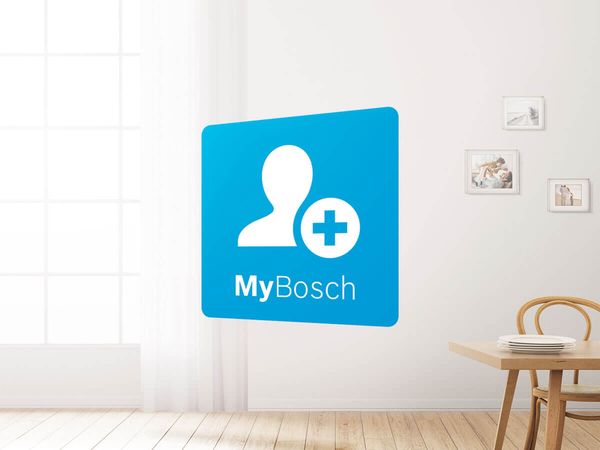 Register at MyBosch and review your product.
Create a 'MyBosch' account for easy access to any recent news or safety updates regarding your Bosch products, to register and extend your appliance warranties and manage and view your orders from our online store.
You can also help others shopping for Bosch products by leaving a quick and simple review. We love hearing your feedback!
See what others are saying.
Display
My only gripe so far is with the brightness of the display. It does not match the display on my Serie 4 oven. And yes i have adjusted them both in settings. The lowest setting on the oven is brighter than the highest setting on the microwave. Very annoying as I made a point of making sure both units were the same series.
"Mum did you buy new towels?"
It is my first dryer. My son asked "Mum did you buy new towels?". Soft dry and all derbis filtered. Shocking! lots of derbis from clothes and towels. Very soft finish compare to the sun dried towels. I loved it. Works great in the 4 season a day spring
Good quiet oven that does the basics well
So I've had this about a month now for my new kitchen. Previously had a Neff. I didn't need an oven that has all the extras such as meat probes, steam, pyrolytic. The pros: Aesthetically pleasing Cooks quickly Cooks reasonably evenly Pizza function works well Rapid heat works great Very quiet when in use Cons: Finger prints magnet. The rotary wheel can be very annoying, I found that if I clip it off and on again it works better for a while. Halogen light seems outdated Appliance cool down takes forever which I wouldn't mind but the digital clock display is unavailable for hours with the "appliance cooling down " message showing instead. The oven starts counting (timer) how long it's been turned on. I fail to see the purpose of this? I have to set a separate cook time anyways when I actually start cooking my food. Soft close/open door is great but it doesn't fully open, I have to push it open, and this may be bad for the dampening mechanism. Hopefully it will loosen up a little over time. The instructions in the manual are not correct for the method to detach the oven door. It took me ages to actually find a youtube video of a person removing a Siemens oven door to find out how to do it.
Integrated Bosch Fridge
This is a surprisingly spacious fridge with a wide shelf on the door. I am incredibly happy with my purchase.
Great coffee every time
I have been using my Bosch Tassimo for quite some time now and I can not fault it, there is a wide choice of drinks to choose from to suit all different types of people needs. It is easy to use, and to clean. I am glad I purchased the Bosch tassimo coffee maker