What is TASSIMO?
TASSIMO hot drinks machine combines innovative Bosch technology and contemporary design to make customised drinks at the touch of a button.
How it works?
Simply add your favourite TASSIMO pods, T-Discs, into the machine and it will cleverly read the unique barcode to create your perfect drink.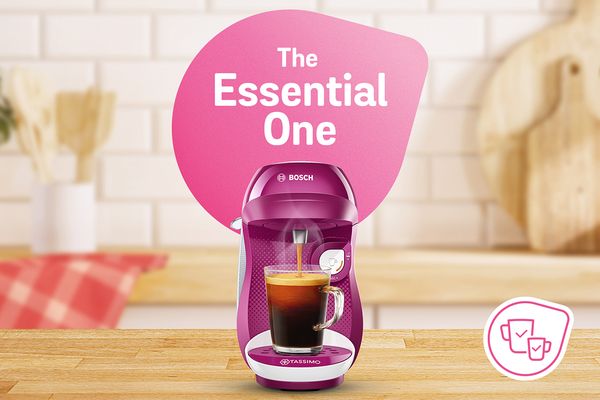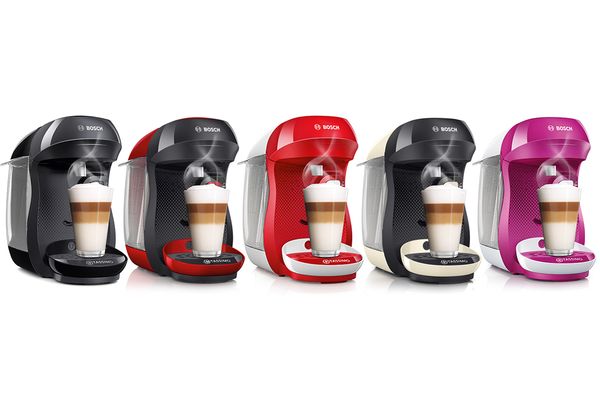 HAPPY: The Essential One
A playful design, fully automatic with one touch operation, the TASSIMO Happy has everything a coffee pod machine should have. Create your favourite drink quick and easy, while saving space in your kitchen with it's compact design.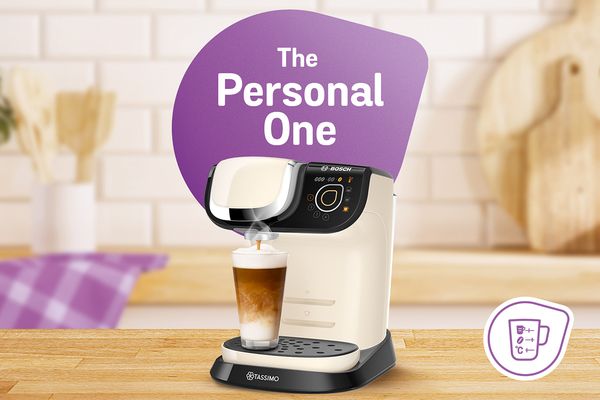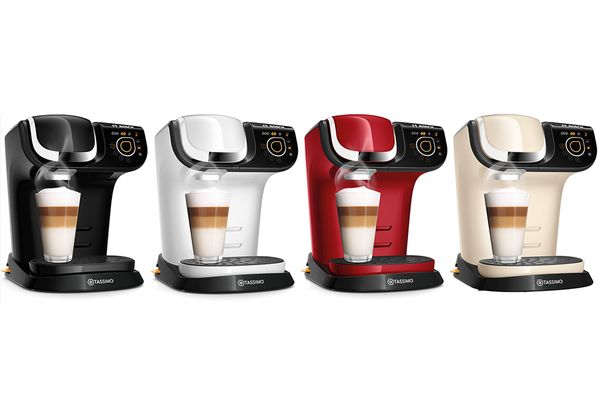 MYWAY2: The Personal One
Versatility has earned the Tassimo MY Way the nickname 'The Personal One' as drinks can be personalised (according to temperature, size and strength) to suit everybody's taste.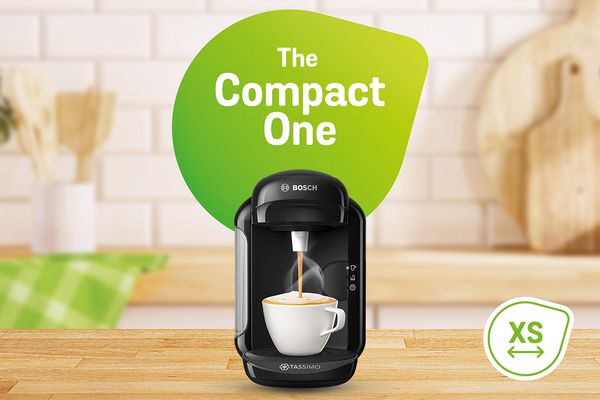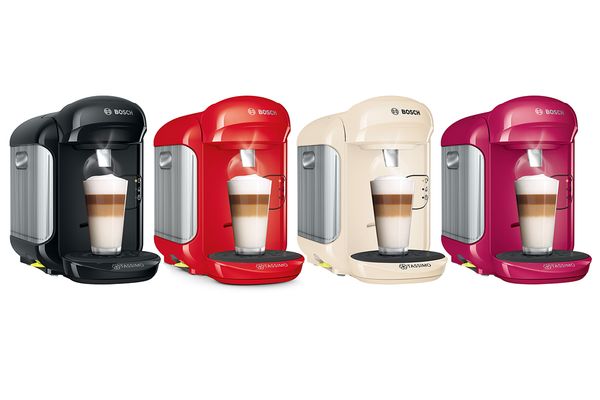 VIVY: The Compact One
This member of the TASSIMO family is perfect for those hard to fit spaces. TASSIMO VIVY is small and compact, but a big player when it comes to the preparation of your favourite drink.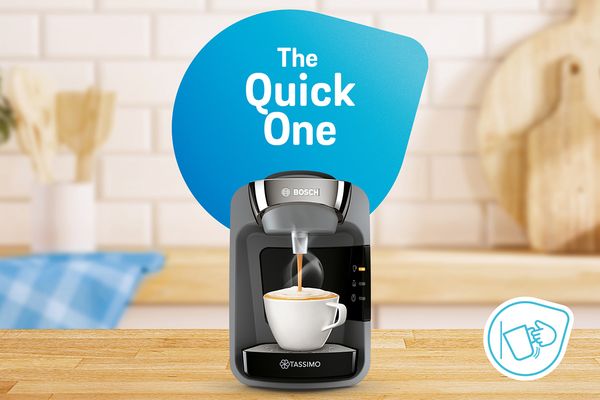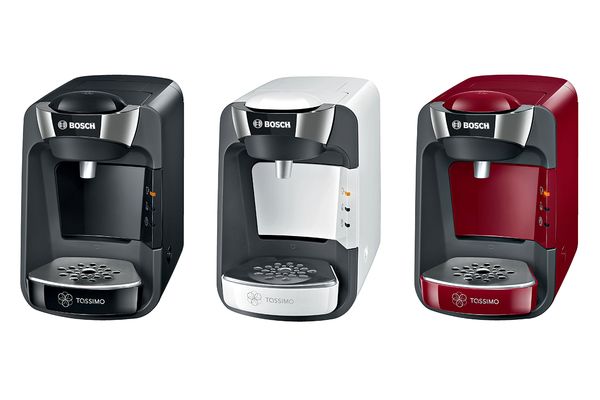 SUNY: The Quick One
The TASSIMO SUNY is incredibly easy to operate. Thanks to our SmartStart technology, you just need to press the cup against the front surface to start the brewing process, which leaves you to concentrate on the finer things in life.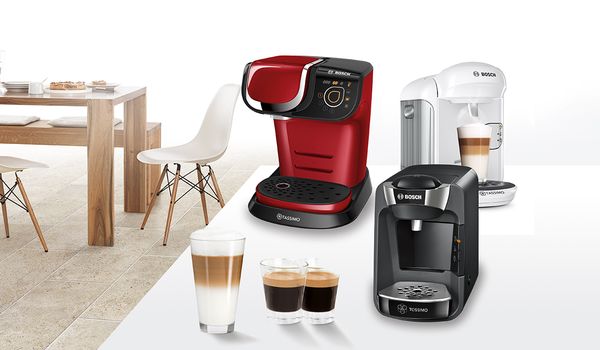 Explore the full TASSIMO range
With this great range of hot drinks machines it's easy to select from a wide range of delicious beverages and have them prepared exactly to your liking in moments.