Cordless vacuum cleaners
Our powerful vacuum cleaner for any floor type. Cordless, powerful, lightweight and agile, the Bosch Athlet combines maximum performance and convenience on carpet, wood, laminate or any floor type. A vacuum cleaner with long lasting 75 minute run-time without compromising performance.
Bagless vacuum cleaners: powerful yet incredibly light. Without additional costs.
Our SensorBagless™ series of vacuum cleaners: The Runn'n is powerful whenever high performance is needed in a small space. The Zoo'o ProAnimal vacuum cleaner is particularly thorough whenever pets leave their traces. The Roxx'x is the strong all-rounder and the bagless Relaxx'x vacuum cleaner is barely audible.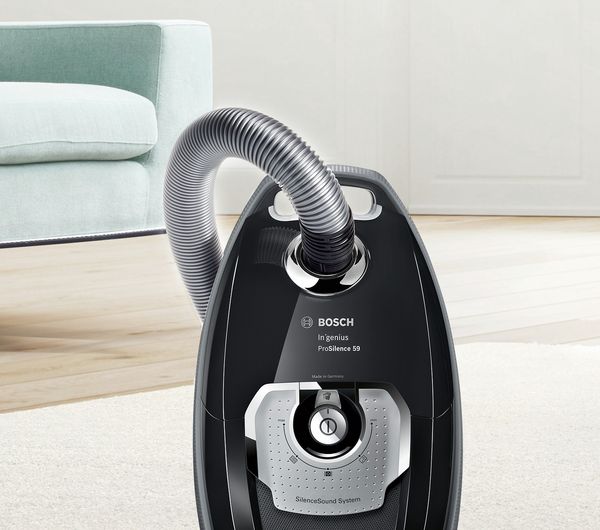 Bagged vacuum cleaners: Outstanding performance and greater convenience.
For any challenge that your home can throw at a vacuum cleaner: Incredibly powerful, or compact and agile, or extremely flexible with an extra wide range – with its large selection of bagged vacuum cleaners, Bosch has the appliance to suit your needs. And using original Bosch vacuum cleaner bags ensures more effective, longer-lasting cleaning and a longer working life for your appliance.