Worktop ventilation systems: Flexible ventilation solutions.
Bosch ventilation systems are integrated into your worktop to form part of your cooking surface, allowing a new level of freedom in your kitchen. Choose from downdraft hoods and venting hobs for powerful extraction.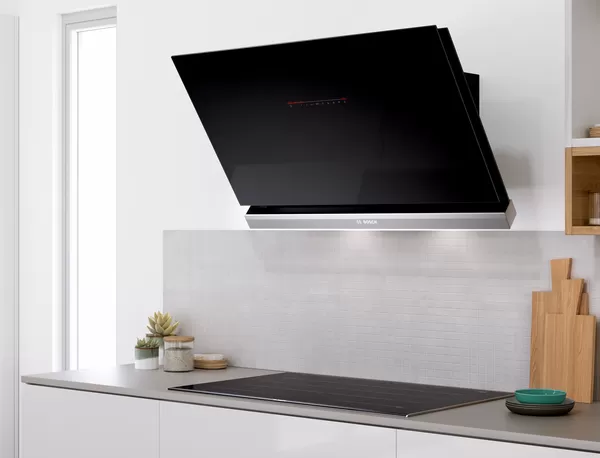 Our wall-mounted hoods: Powerful performance, innovative design.
Wall-mounted cooker hoods are generally mounted above the hob, on the wall between the wall units. They fit beautifully into the line of your kitchen units whilst providing effective ventilation.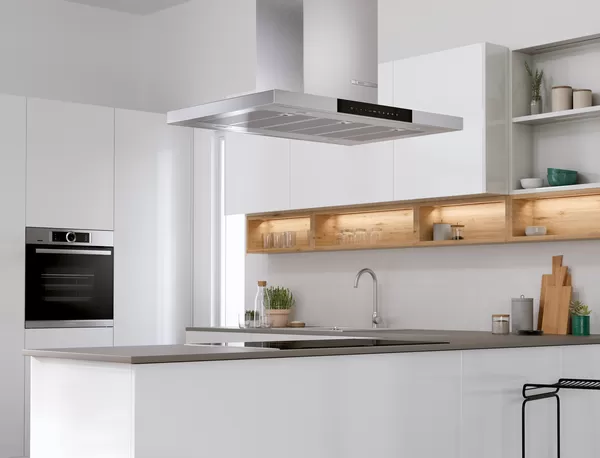 Hang a modern masterpiece in your kitchen.
Our island cooker hoods have been specially developed for use over your kitchen island and are freely suspended from the ceiling above it.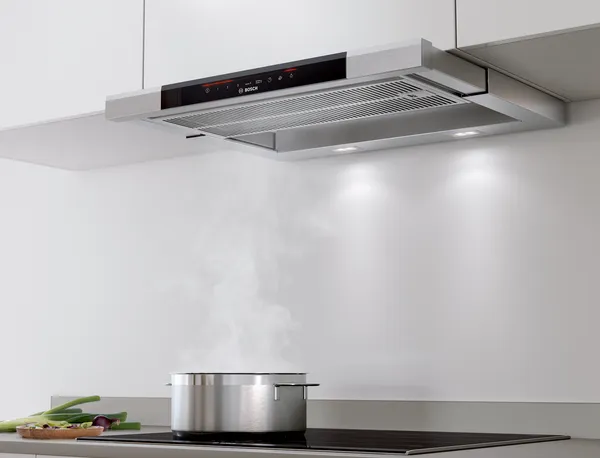 Our telescopic cooker hoods: the almost invisible solution.
Telescopic cooker hoods are installed into a wall unit. To operate them, the flat section is pulled out, enlarging the extraction surface. With many products of this type, the flat front can even be matched to your kitchen units, so it will be almost invisible in your kitchen.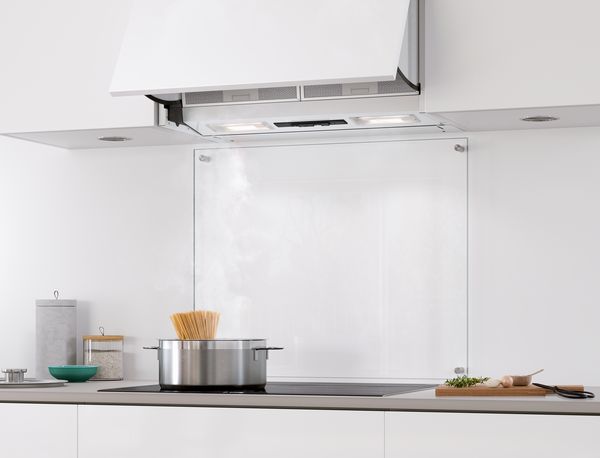 Integrated cooker hoods: you only see them when you want to.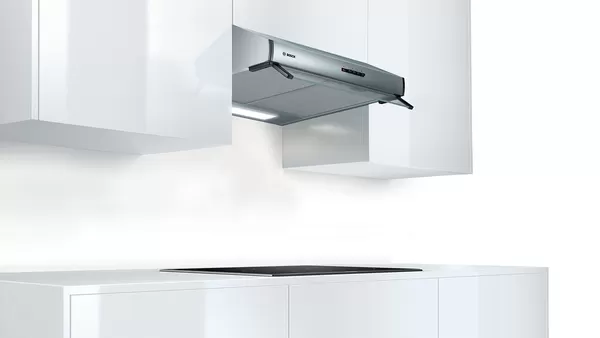 Great performance in a tiny space: Our built-under cooker hoods.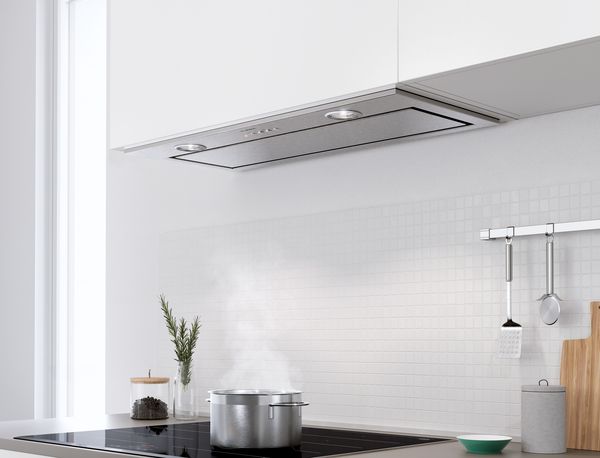 Our canopy cooker hoods: Plenty of installation options, unique performance.
Canopy cooker hoods are integrated completely into a kitchen unit or chimney made of wood or metal. They thus offer maximum design freedom in the kitchen.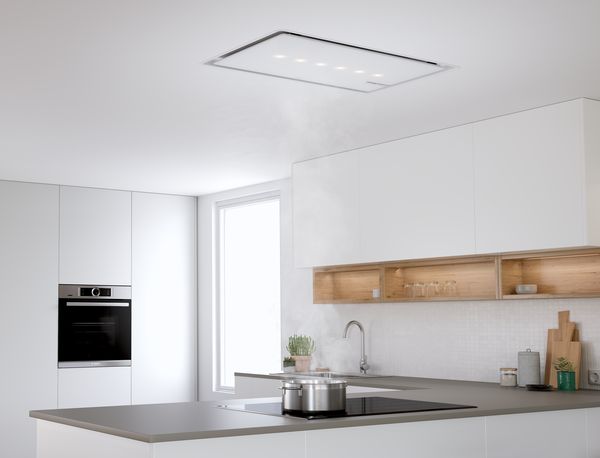 Our ceiling cooker hoods: for lots of headroom and clean air all round.
The ceiling cooker hood is installed directly into a load-bearing kitchen ceiling. It not only ensures clean air, but also provides excellent lighting for your hob and all the headroom you need.