Discover our fridges.
Whether you need a freestanding fridge or built-in fridge, with or without freezer, we offer a wide range of fridges that are packed with innovative technologies.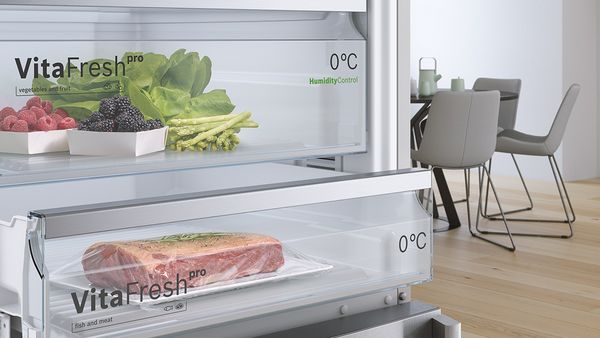 Keep food fresh for longer: VitaFresh.
Healthy living has never been so easy. The VitaFresh system helps you enjoy more and waste less. Two separate VitaFresh compartments with integrated climate control create the ideal temperature zones for fish, meat, vegetables and fruit. Simply adjust the settings in the drawers for maximum freshness.
Our top fridge features.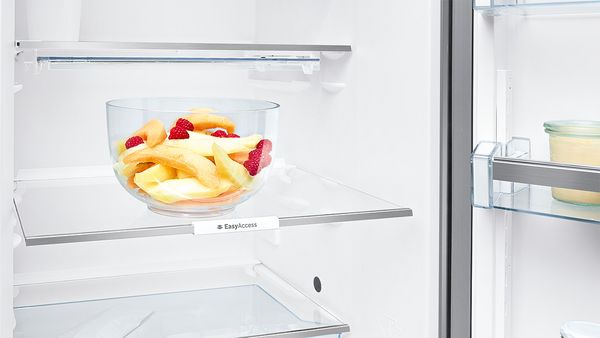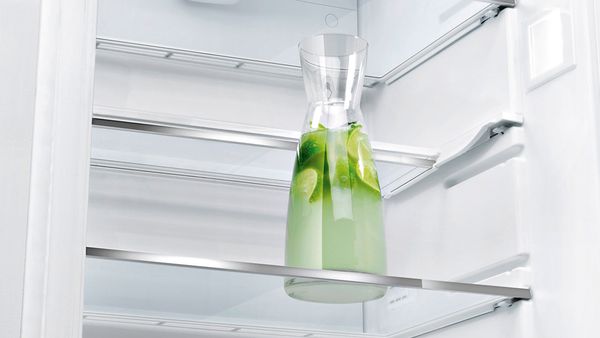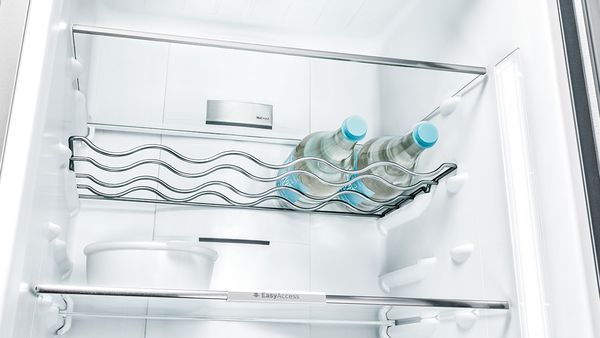 Store food your way.
Keep food organised and at a glance thanks to the interior designed for flexibility. Shatterproof Easy Access glass shelves let you load the fridge to your liking and provide a clear overview of the contents. Bottles and bowls fit on an adjustable Vario Shelf while tall bottles find a home in the bottle holder. Organising your perishables and drinks has never been so easy or convenient.
More space for fresh food.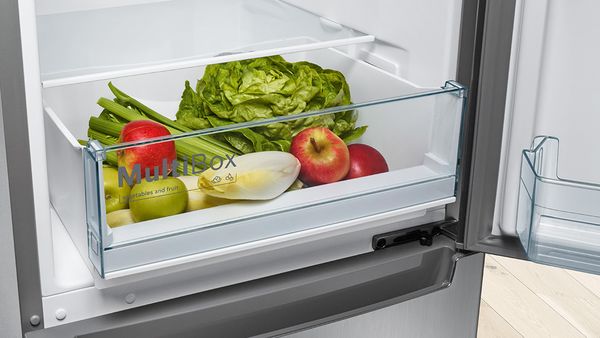 More space for fresh food.
Storing vegetables and fruit has never been so easy. The Multi Box offers ample space for your fresh food. Perfect for when you want to stock up on extra salad, or chill a watermelon for your next picnic in the park.
The fridge that regulates itself.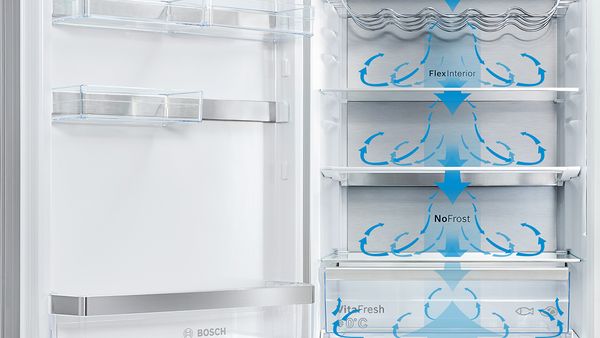 The fridge that regulates itself.
Uneven cooling in your fridge can greatly affect the flavour and longevity of your food. Our fan-assisted Multi Airflow system causes gentle, even currents of cold air to emerge at all levels of the chilling and freezing area. Temperature fluctuations are minimised and cooling times reduced - which helps your foods retain their integrity for longer. Enjoy freshness from top to bottom.
Cool quickly with a click.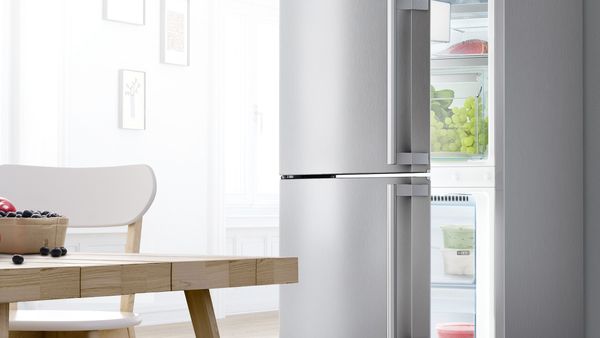 Cool quickly with a click.
Activate the Super Cooling function before you go shopping to lower the temperature in your fridge for a short period, so your fresh groceries are kept at the right temperature. The temperature is lowered by pushing a button (2°C at the lowest). To prevent unnecessary power consumption, the function automatically switches back after approximately 6 hours.
Maximise your kitchen space.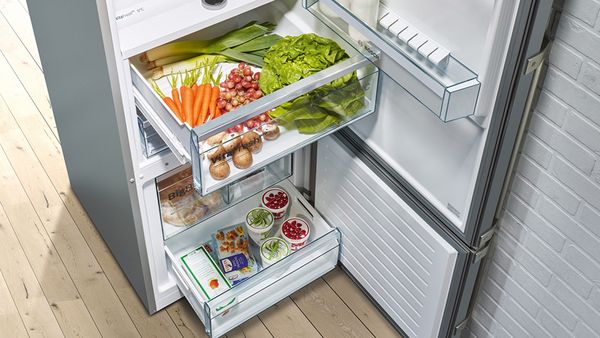 Maximise your kitchen space.
Most fridges need an air gap surrounding the appliance to work properly, but not our Perfect Fit fridges. Because they don't generate external condensation, a Perfect Fit fridge can be placed right next to a wall, cupboard or other appliance – saving you valuable space.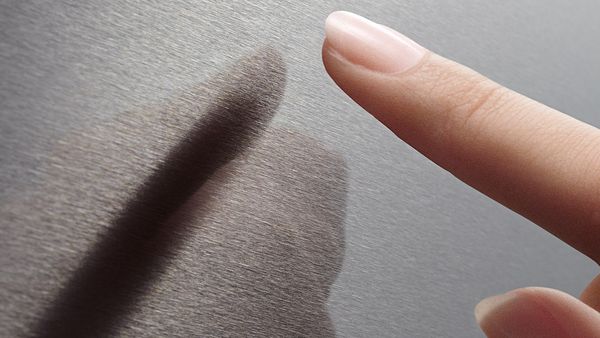 Make a statement.
A stainless steel fridge is a real eye-catcher. From classic silver to trendy black, choose the stainless steel finish that reflects your tastes. Most of our stainless steel fridges come sealed with a protective anti-fingerprint coating that makes smudges much more difficult to see. So the surface looks clean longer, and is scratch-resistant and easy to clean.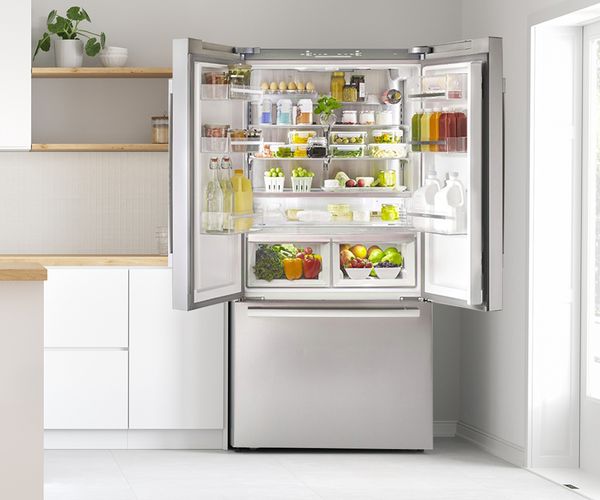 Our American Style / Multi Doors: big enough for any celebration
American Style / Multi Doors give you both easy day-to-day organisation, and extra space for special occasions. A great choice if you are looking for XXL width, flexible shelves and a range of smart compartments.
Buying guide: what to know before you buy.
Fridge series at a glance.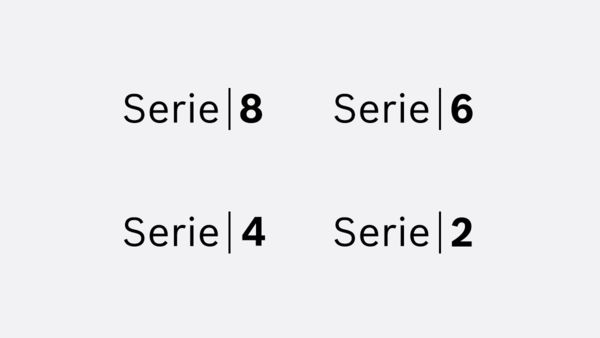 Bosch appliances come in different series, from entry-level Series 2 to premium Series 8 machines. Curious about the differences between the product series? Compare key specs like low energy consumption, ease of use or a range of unusual designs.
Still looking for something?