Your safety and the safety of our staff is of the highest importance to us at Bosch. We recognise the important role we play in preventing the spread of Coronavirus and, as such, we will continue to follow the advice and guidance issued by the government and NHS to adjust our processes and procedures.
This means, while we are supporting you by keeping our key services and operations running to the best of our ability during this period, there may be some disruptions and changes to our services.
Showroom appointments
We are delighted that our Dublin showroom is fully open, by appointment only, please see our opening hours below.
We will also continue to offer our video and phone consultations.
To book your place please log on to: www.homeofinnovation.ie
We are open,
Monday – Friday: 9am – 5pm
Saturday: 9am – 4pm.
We look forward to welcoming you into our showroom soon.
Repair Service
The health and safety of our engineers, customers and their families is at the forefront of our thoughts in these unprecedented times. Like the whole country, many of our employees are currently either working from home or away from the business in self-isolation. This has drastically reduced the capacity we are able to offer to our valued customers at this time. We are doing our utmost to support where and when possible by prioritising visits to essential appliances. This means restrictions of booking calls for cosmetic repairs and visits to vacuum cleaners, coffee machines, ventilation and small appliances such as toasters and kettles apply until after the second national lockdown. We apologies for any inconvenience caused, and kindly invite you to visit our self-help advice page. For the work our engineers undertake, they will:
Clarify before arrival if you or any member of your household are self-isolating due to showing symptoms of the Coronavirus.
Clarify if anybody in your household has currently been diagnosed with the Coronavirus. If yes, they will decline to visit you and advise of the next steps.
Advise you that in order to safeguard both themselves, you and the members in your household, they will require to work in isolation.
Request to use your facilities to wash their hands.
Carry relevant personal protective equipment to ensure they are working safely.
We thank you for your continued and valued support in these very challenging times.
Call Centre
Due to the current coronavirus guidelines, we are operating a restricted repair service at present. When you speak to one of our advisors, they will be able to discuss which services are available should an engineer visit be required.
In line with the advice from the government and to help prevent the spread of the coronavirus and protect the safety of our employees, our call centre operation has been moved to home working until further notice. As a result of this move, our call centre opening times have been changed to the following:
Monday to Friday: 08:00 - 18:00
Saturday: 09:00 - 17:00
Sunday: Closed
Telephone: 01450 2655
Self-help guidance
You may have an issue with your appliance but do not wish to receive a visit from an engineer at this time.
We are still here for you. You can find a range of useful guides to fixing common problems with appliances to help you get things up and running again without the need for an engineer. These include step-by-step guides and videos that show you in detail what to do.
To learn more about how to resolve common issues, please visit our self-help advice page.
Spare Parts & Accessories
At present we are still providing a full service to our customers for direct sales and delivery of our spare parts and accessories, however, due to increased safety measures and online ordering, despatch and delivery times may be extended.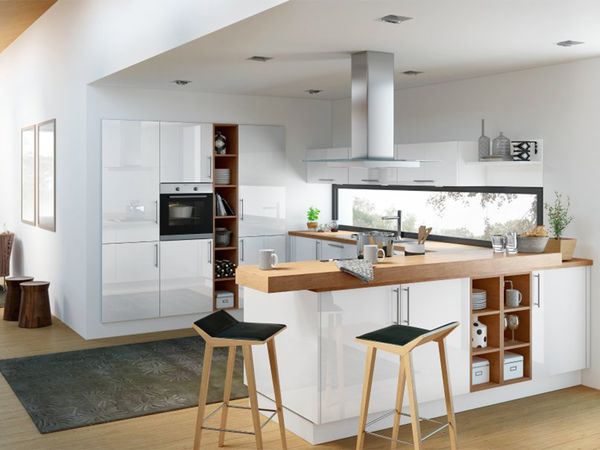 Want to buy a new appliance?
Need a new appliance as soon as possible? Many of our retail partners are still open for business and you can still visit them online. The availability of services will vary from store to store, so please check their website for more information.
You can find your nearest retailers' website details by using our Dealer Locator here.
Our online store is also open for business, and you can choose a range of accessories, cleaning products and small kitchen appliances here.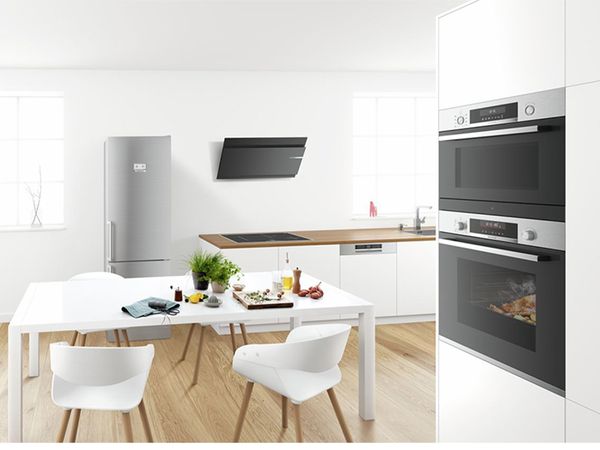 Looking for a new kitchen?
Thinking about a new kitchen? You don't need to wait until lockdown ends to start planning. Many designers are offering "virtual consultations" online so you can be ahead of the curve when the current restrictions are lifted. Your local kitchen design studios will have information about the services they currently offer on their websites.
You can find your nearest kitchen designers details on our Dealer Locator here.
If you're looking for some kitchen design inspiration, take a look at #myboschhome hashtag on Instagram.