Home Connect: Smart connectivity for an easier life.
The future has arrived and it's knocking on your front door.Home Connect brings smart technology to your appliances and lets you control them with your phone or tablet.
So, whether you want to turn the oven on to cook your dinner when you're on your way home, or check what's in your fridge while you're at the shops, you'll be in complete control.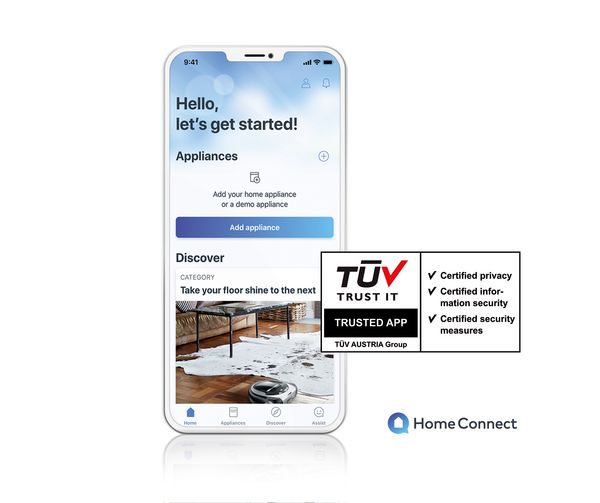 You can trust us – we're invented for life.
To use the new home appliances from Bosch with Home Connect capability, you need a smartphone or tablet with Wi-Fi. The Home Connect app for these appliances can be downloaded for free from the App Store or the Google Play Store.*
Home Connect is a service of the Home Connect GmbH.
* The iOS and Android versions of the Home Connect App differ in regards to functionalities, depending on the development stage. For more information please see the App details in the App Store.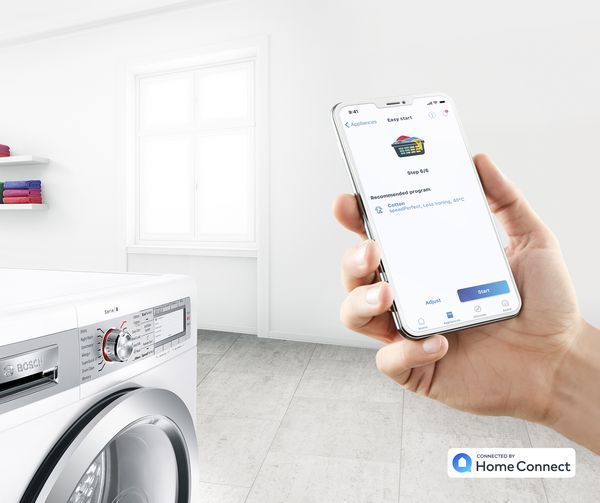 Your home is in safe hands. Yours.
Whether you've left the oven on, or want to save energy while you're on holiday, Bosch appliances with Home Connect and Nest give you control wherever you are. .
Smart systems like Nest's Auto-Away can detect if you're not at home, and clever technology will automatically connect you with your appliances with helpful notifications. Working with Nest Protect, there's even an alarm that lets you quickly and safely switch off your Bosch appliances in the event of an emergency.
It's good to have questions. It's even better to have answers.
Here you'll find some frequently asked questions and answers about Home Connect.