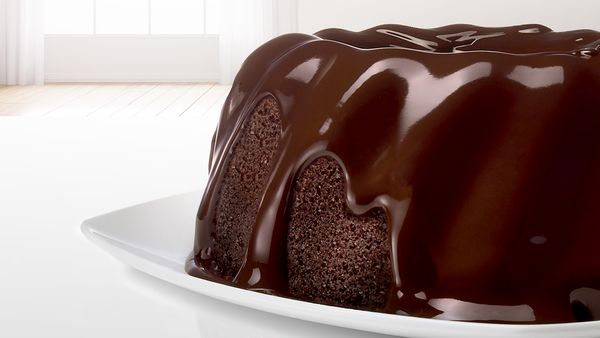 As easy as Pie with PerfectBake
Mastering the skill of baking is a minefield in itself, and any keen baker knows moisture plays a key part in a delicious bake. The PerfectBake sensor offers precise sensitivity and constantly measures the moisture level of dishes whilst in the oven. It then automatically regulates the baking process, ensuring you mouth-watering results every time.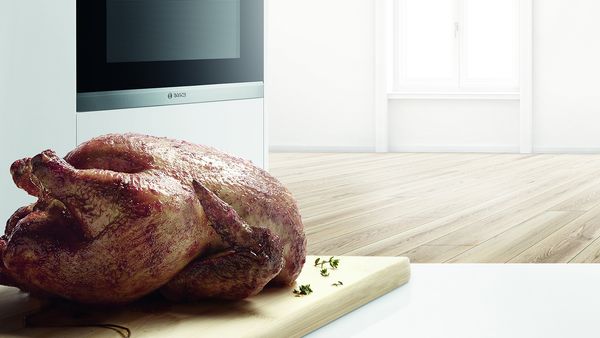 No more guessing with PerfectRoast
Ensuring your meat is cooked to 'just right' can feel like a lot of pressure sometimes. Thanks to the Bosch PerfectRoast Meat Probe, perfect results are guaranteed every time. With three temperature sensors, the meat probe measures the core temperature of the food to the exact degree – removing the guesswork and stress out of cooking.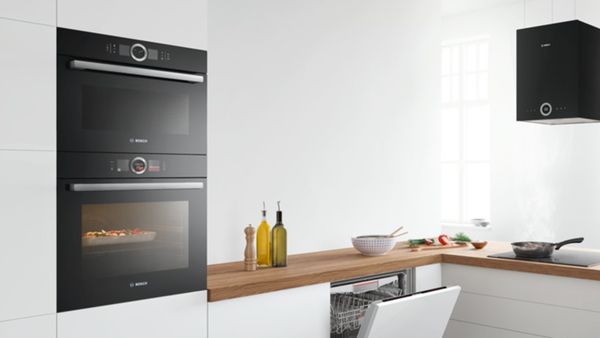 Cooking made easy with AutoPilot
Thanks to our selection of AutoPilot programmes, meal time is now easier than ever. Our pre-set automatic programmes allow you simply scroll to the relevant dish with confidence that you'll get perfect cooking results every time. AutoPilot determines the cooking mode, temperature and duration. It even switches off the program towards the end of the cooking time. Cooking couldn't be simpler.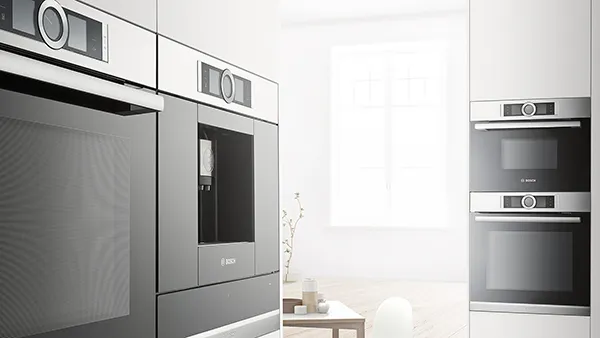 Discover Serie 8 ovens
Whether you're looking for a helping hand with making meal time that little bit easier, or want innovative technology that guarantees perfect results every time, our Serie 8 ovens give you it all.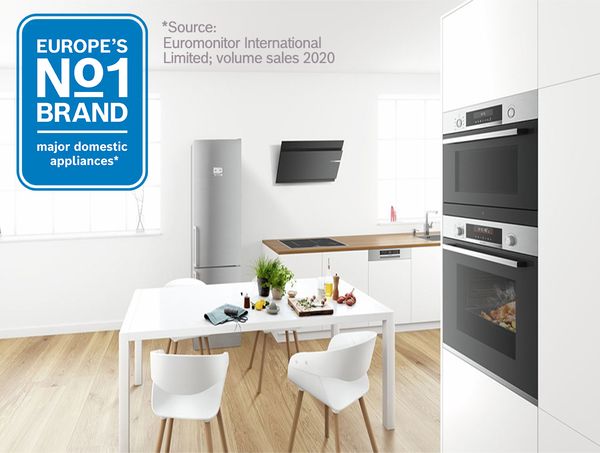 Europe's No.1 Brand* for major domestic appliances
We couldn't be prouder of the performance, design and innovation of our Bosch home appliances. That's why we continue to deliver award winning reliability and quality to our customers.
*Source: Euromonitor International Limited; volume sales 2020