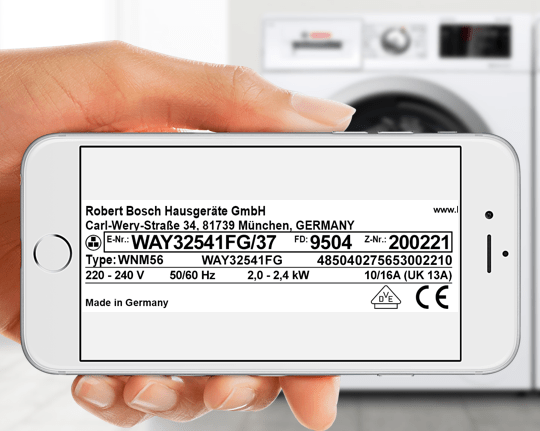 Registering your Bosch home appliance is quick and easy.
Please enter your appliance's model number (E-Nr), purchase date, FD number and serial number below. If you need help finding your model number, you can use the model number finder which will help you to locate it on your appliance. You can also find the model number on your instruction manual or on your purchase receipt or invoice.
If you are registering your appliance on a mobile device, you can select the camera icon and take a picture of your model number instead of entering it manually.