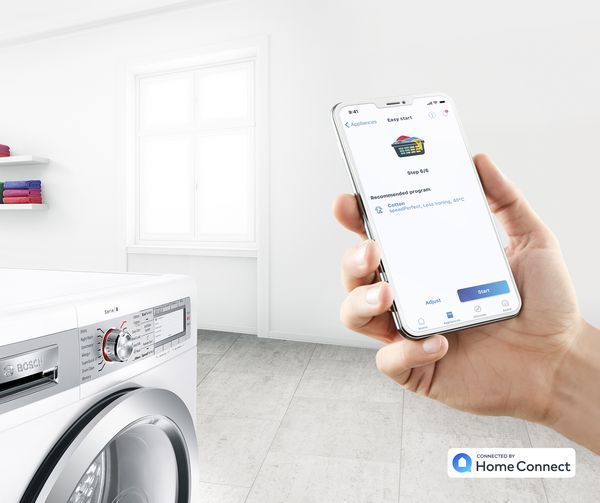 Home Connect
The future has arrived and it's knocking on your front door. Home Connect brings smart technology to your appliances and lets you control them with your phone or tablet.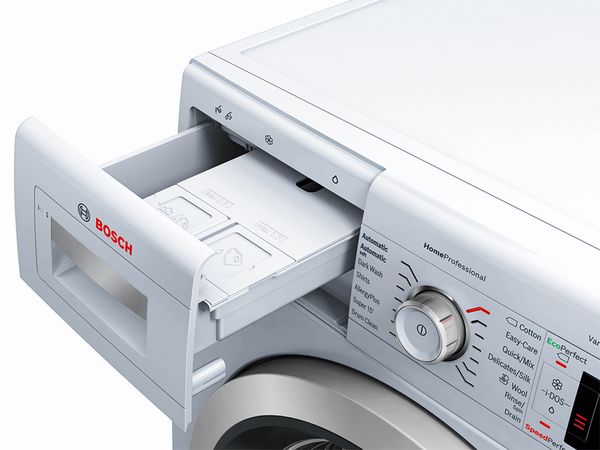 i-DOS washing machines
How to measure detergent at its best? Never again.
The only thing you need to do now in order to achieve perfect washing results is to relax. The new Bosch washing machines with the automatic dosing system i-DOS set the precise amount of detergent for you, down to the nearest millilitre - and it only takes the touch of a button. Precisely dosed detergent not only protects your laundry, but is also good for the enviroment and your bank account. Discover i-DOS from Bosch.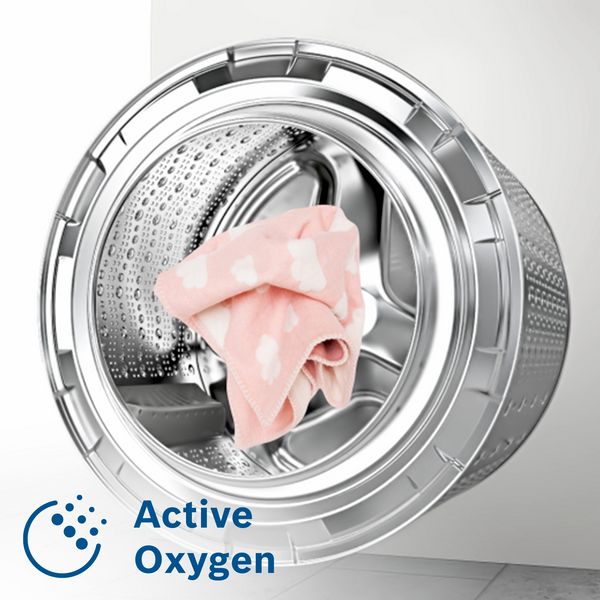 ActiveOxygen washing machines
Bosch washing machines with ActiveOxygen™ remove up to 99.99%* of germs and bacteria without additional chemicals – even at low temperatures.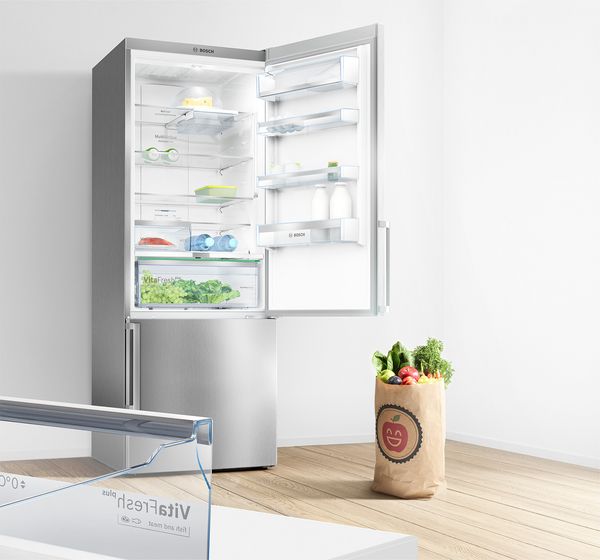 VitaFresh fridge freezers
A healthy diet has never been so easy.
Only what's really fresh is really healthy. Our new NoFrost fridges help you to maintain a healthy diet, because their VitaFresh freshness systems create optimum storage conditions for all your fresh food. Your groceries are fresher for longer, making it easy for you to enjoy fresh food every day – even without frequent grocery shopping. That's healthy living made easy.
Serie 8 A revolutionary way to perfect results
We believe the perfect built-in appliance should be designed for one thing above all else: to make your kitchen as pleasant as possible.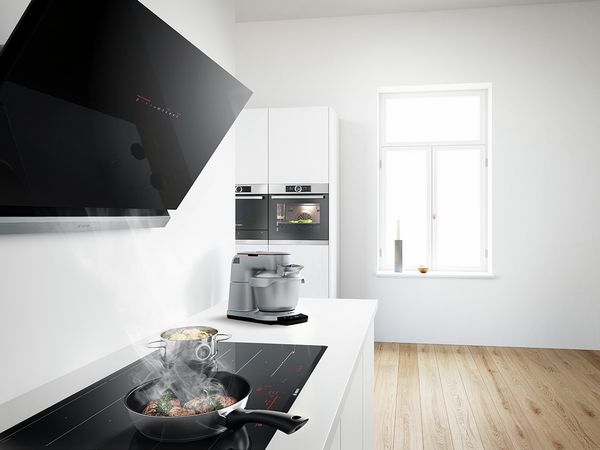 PerfectControl
Intuitive sensor technology in our cooking appliances takes care of everything in the kitchen, whether you're frying, boiling or baking.
These advanced cooking features from Bosch give you total control over your dishes and help you achieve perfect cooking results every time.