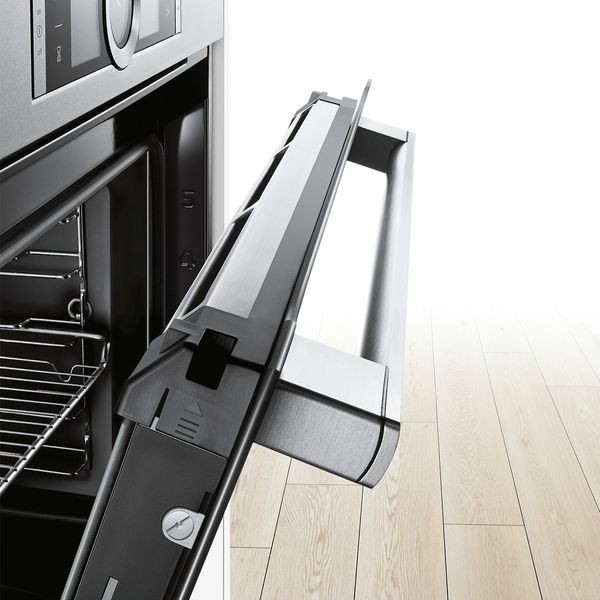 Simple Self-Cleaning: Pyrolytic Ovens
When it comes to engineering an oven, we understand what you really want and need. That's why we've created a built in oven that gets rid of splashes and stains for you. The smart pyrolytic self-cleaning cycle heats the oven to 480°c. This temperature turns any dirt inside the oven to ash, which you can just wipe away when the oven cools. Easy.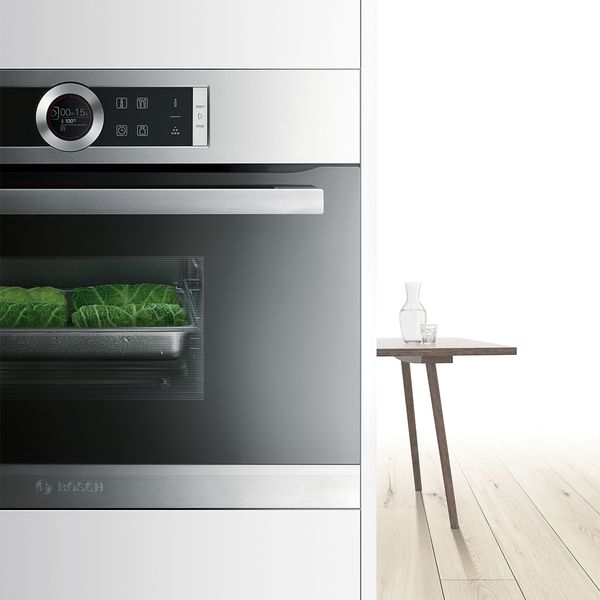 Fighting grease for you: EcoClean Direct Ovens
The interior walls of an EcoClean oven are coated with micro fine ceramic spheres to breaks down grease spatters. Saving you time and energy, this special coating is guaranteed to last the life of your oven. So, whether you choose an EcoClean oven, or decide to add top and side parts to your oven at a later date, you can say goodbye to scrubbing the oven clean.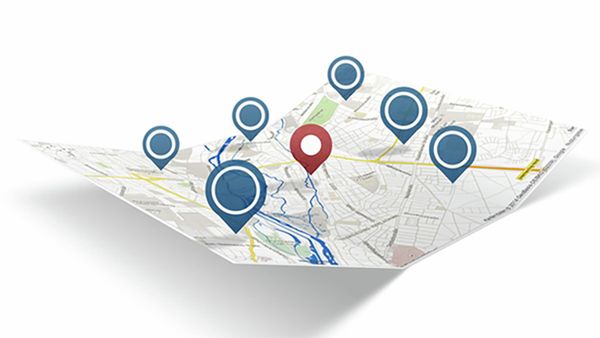 Interested in Bosch ovens for your kitchen? Find your nearest stockist here
All we need is your postcode to find your nearest stockist. They will be happy to discuss our full range of products and their features with you to find the Bosch oven that suits your needs.