Conscious food storage – your choice makes a difference.
Living a conscious lifestyle means caring about so many things – especially when it comes to the food we eat. More and more, we want to know where our food comes from and understand how it impacts us and the world we live in.
Part of that conscious food journey is food storage. How you store your food has a direct influence on the freshness, nutrition, taste and the ecological footprint of your food – and it impacts food waste. In 2020, the world produced around 931 million tons of food waste, and more than 60% came from private households.*
It is in all our interests to reduce this number, and we are convinced it is possible. We engineer our fridges to support conscious food storage, and a healthier, more sustainable lifestyle. Our cooling appliances provide the ideal conditions to store fresh food, and keep it deliciously fresh for longer. For more taste, less waste.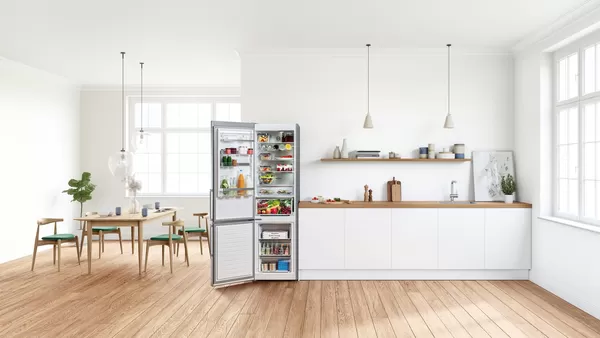 Freshness technology to keep vegetables fresh in the fridge.
We make it our mission to provide optimal storage solutions for your fresh foods. That's why our fridges keep your vegetables fresh longer and give you a better view of what's inside your fridge at any time – thanks to plenty of space and flexibility.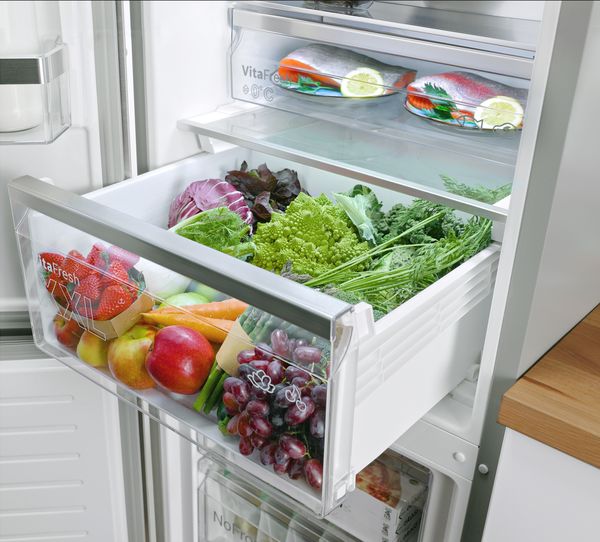 Zero is hero.
The VitaFresh XXL freshness system helps you enjoy more and waste less. Two separate VitaFresh compartments with integrated climate control create the ideal environment for all your fresh food.
Meat and fish stay fresh for longer at near 0° Celsius.
Vitamin-rich fruits and vegetables stay fresh longer in your fridge thanks to precise humidity control.
Simply adjust the conditions in the drawers for maximum freshness. Reduce food waste the easy way.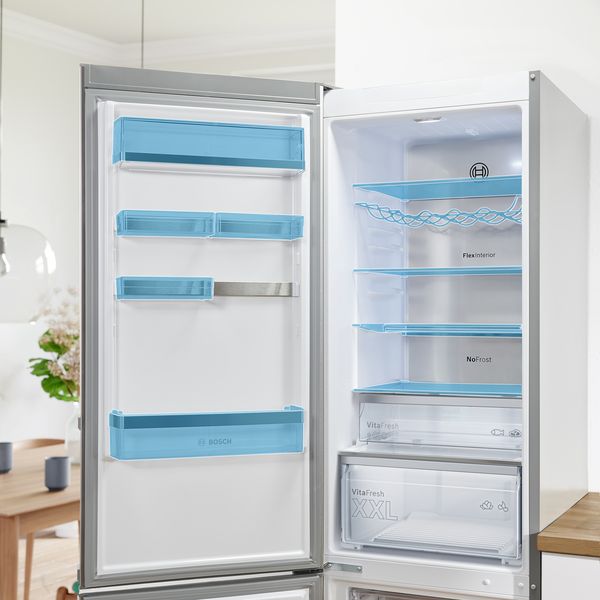 A fridge with many possibilities.
With FlexInterior you always have an overview and store your food in a well-organised way with plenty of flexible options.
Position adjustable Flex Trays and glass shelves at different heights.
Store tall or bulky items, like bottles or large pots, with the foldable Flex Shelf.
Position the Flex Door Trays to suit your needs.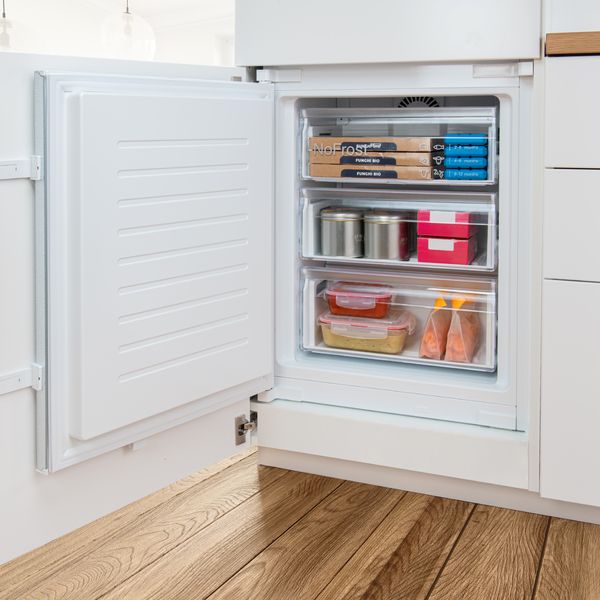 NoFrost: Giving frost the cold shoulder.
Never defrost your fridge freezer again. NoFrost circulates dry, cold air evenly throughout your fridge freezer and prevents ice from forming. That way, no ice builds up on the back wall of your fridge. Without a layer of ice, your freezer drawers are always easy to open and close.
No more defrosting also means your frozen foods won't thaw or spoil. For more convenience and less food waste.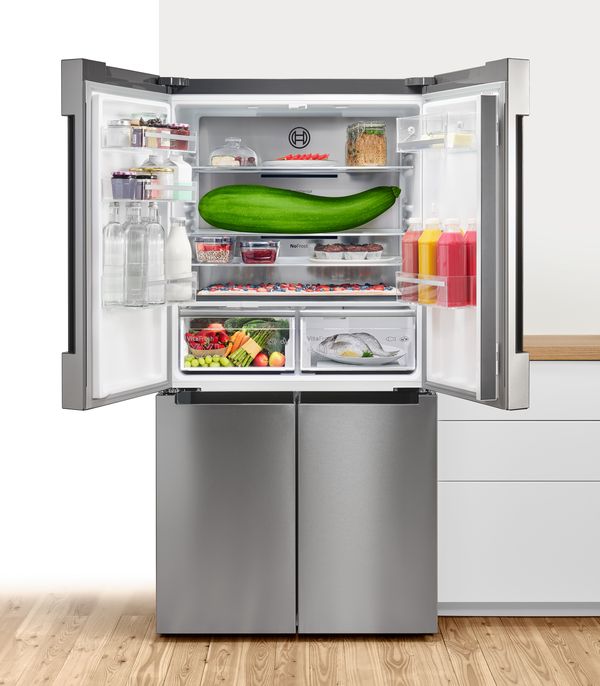 Space to store even more.
More fresh food needs more space. That's why our refrigerators offer XXL capacity to store even large and bulky foods, like large vegetables or whole baking trays. And more space helps you keep your fridge organised, so nothing is overlooked and less food is wasted. The larger interior also gives you easy access to your fridge contents. Storing food has never been easier.
Keep your fruits and vegetables fresh with...