FlameSelect: Nine precisely adjustable power levels for perfect cooking results.
At Bosch, we want to make your cooking with gas as easy, safe and enjoyable as possible. That´s why we developed FlameSelect for you. Packed with innovative technology, Bosch gas cookers offer you a completely new level of precision when it comes to adjusting the flame by selecting predefined power levels. Bosch gas hobs are also a true eye catcher because each individual hob is a masterpiece of timeless design, carefully selected material and function.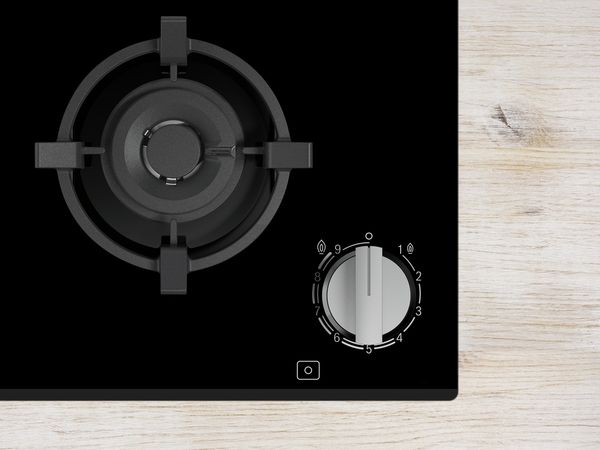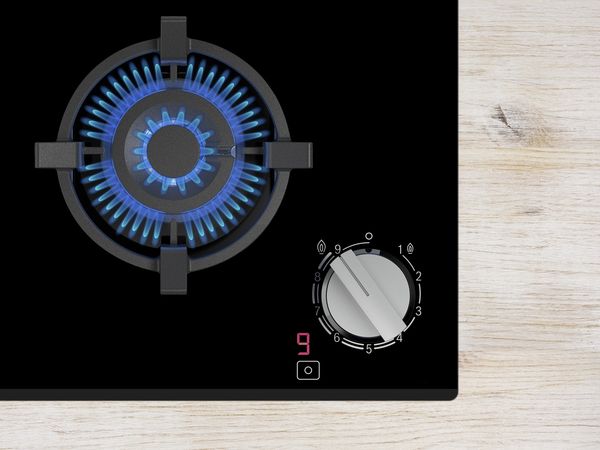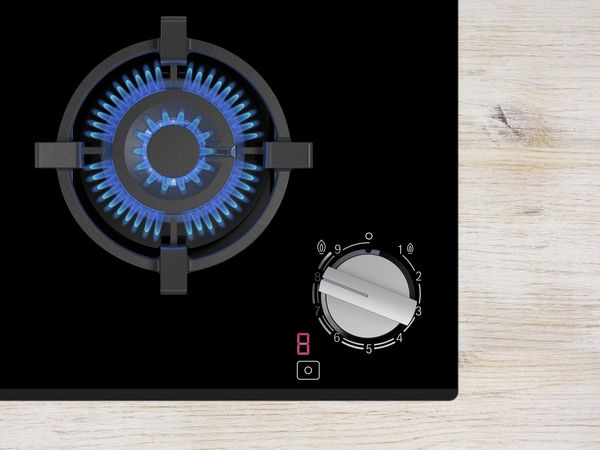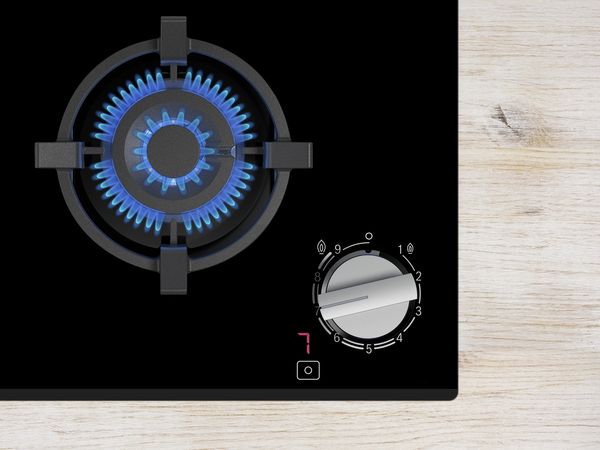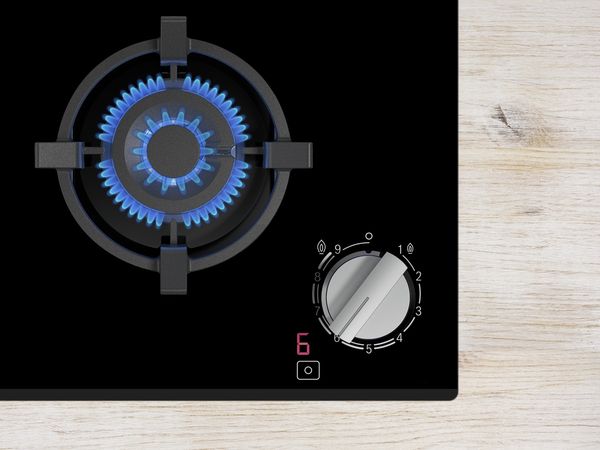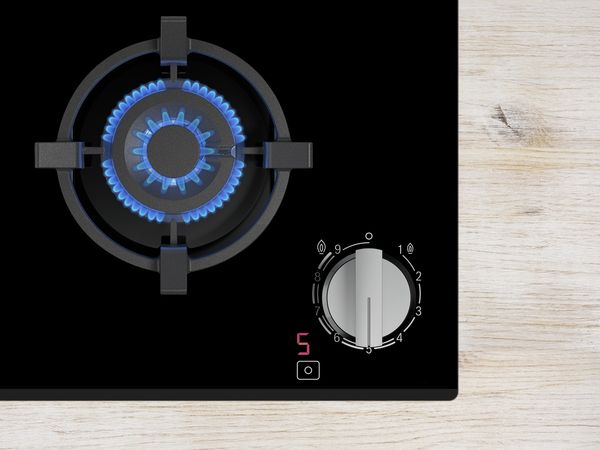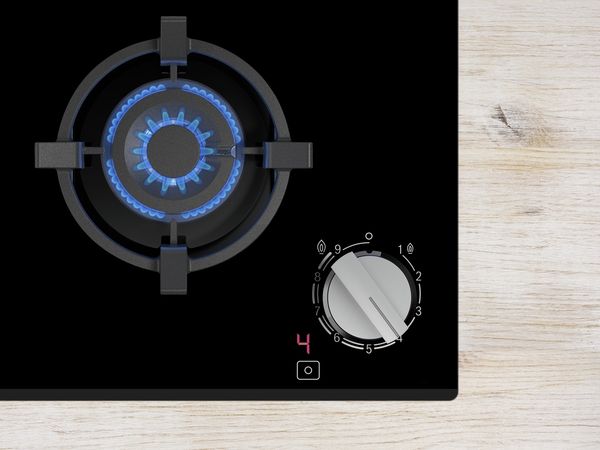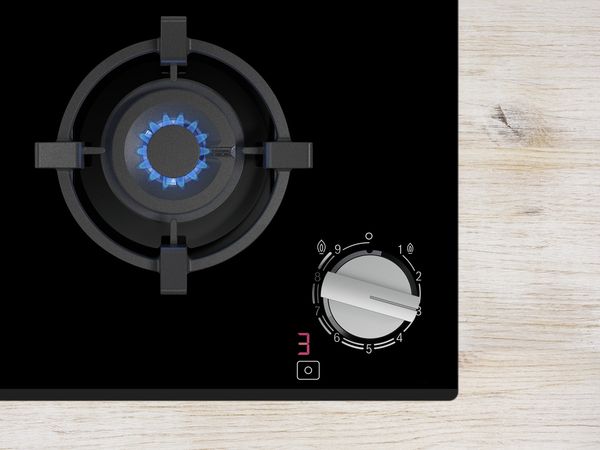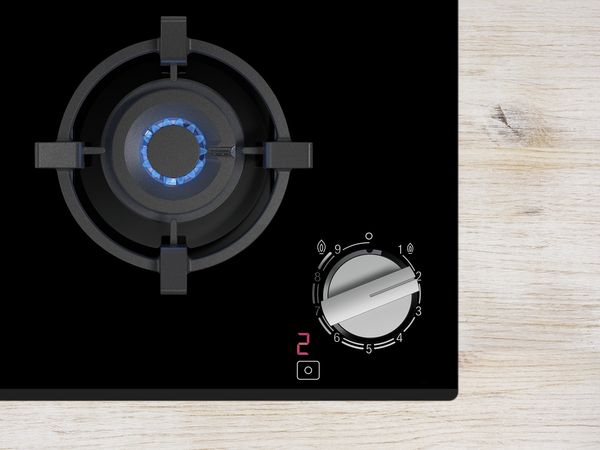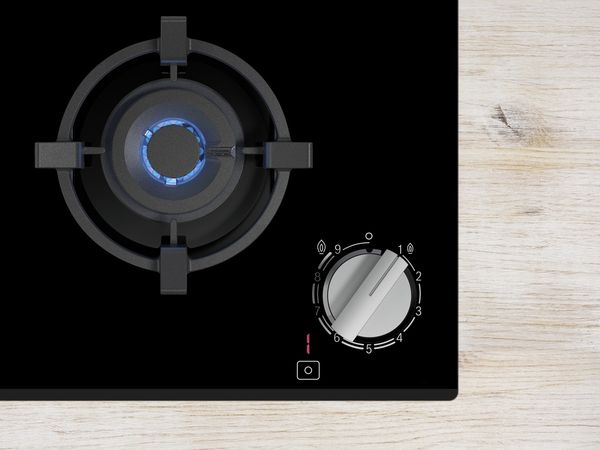 Nine levels of precise power selection.
The new Gas cooktops with FlameSelect and its patented valve technology lets you regulate the gas output precisely and noticeably in power levels from 1 to 9. This helps you always to get perfect results – simply at the flick of a wrist.
Discover the working principle of FlameSelect and change the power levels by clicking on the + or - buttons in our interactive element.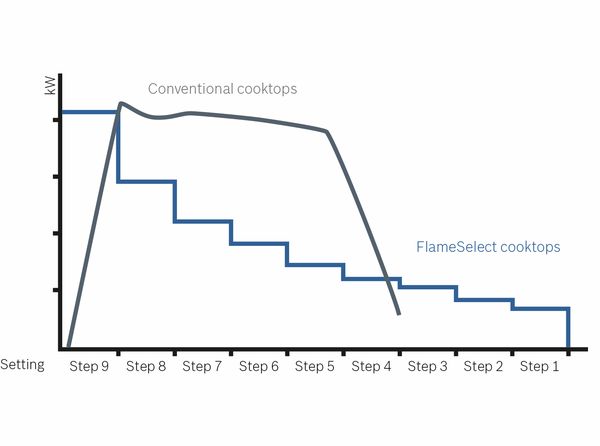 We used to control fire by rule of thumb. Now it's in your hands.
FlameSelect allows you to adjust the exact flame size easily – from low to high across nine predefined power levels. Unlike conventional gas cooktops with inaccurate power setting, with the new Bosch cooktops you are completely in control of the temperature settings, which is especially important when it comes to cooking at intermediate levels of heat.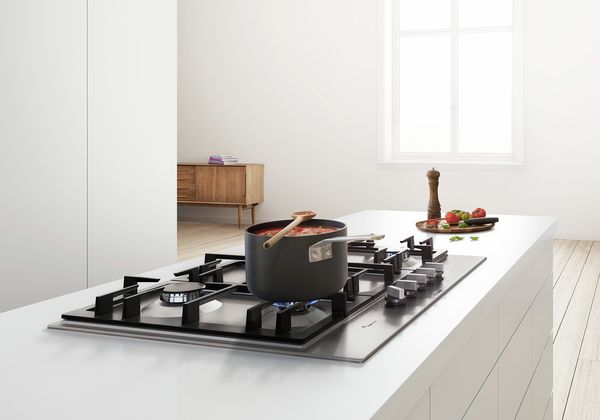 Cooking with fire has always been special. Finally, it is also especially easy.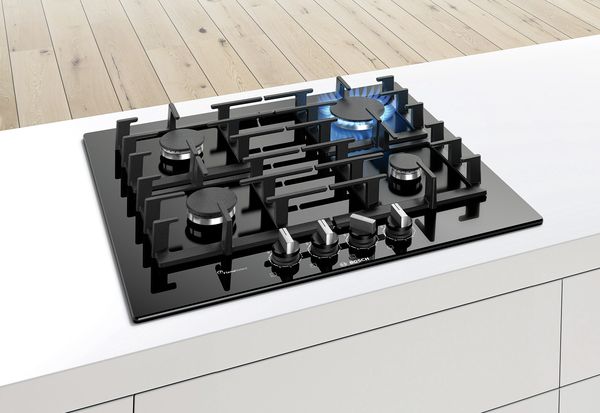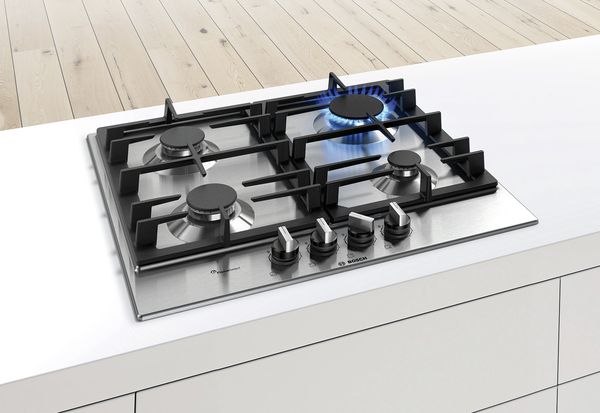 Our gas cooktop surfaces
We offer you a version of our cooktops that perfectly matches your kitchen and individual taste – tempered glass in white or black, high-quality Ceran glass with comfort frame, premium or medium stainless steel.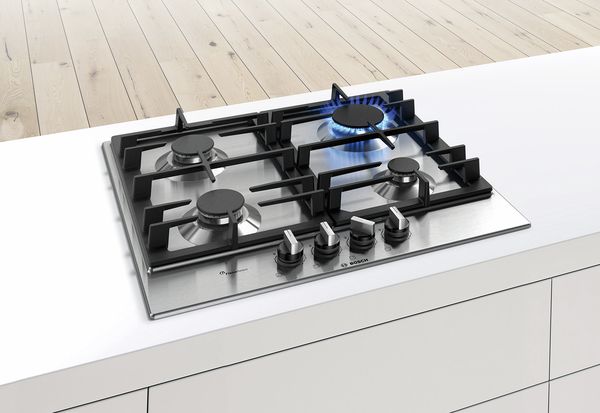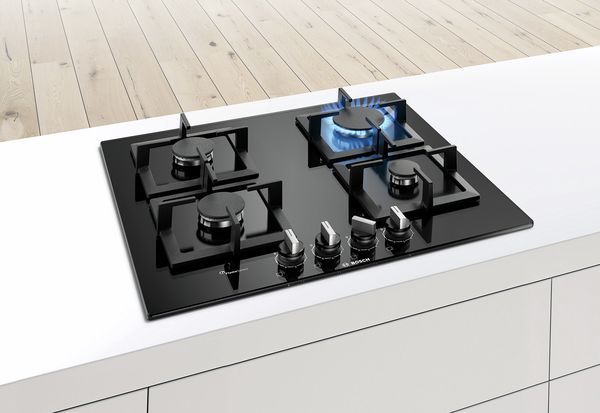 Our pan supports
When it comes to design you have the choice between single pan supports for easy handling and cleaning, or continuous pan supports for high stability for cookware. Both variants are available in cast iron or steel. The cast iron pan supports are dishwasher proof and extremely robust. The steel variations are lightweight, easy to handle and easy to clean.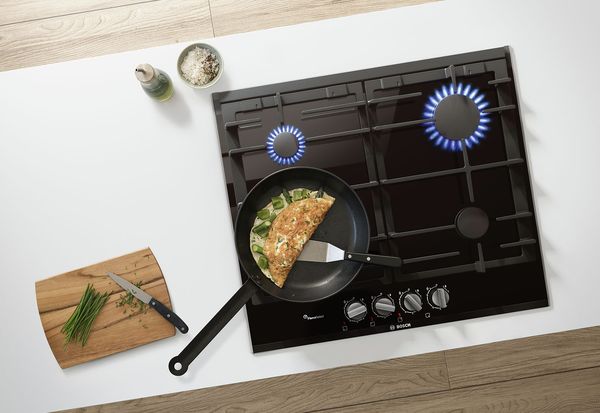 Our full product range.
Choose among various Bosch gas hobs widths. Decide between modular hobs from one burner to four burner models or a fully professional six burner appliance. Furthermore select your favourite surface from a choice of ceramic glass, tempered glass and different kinds of design and pan supports.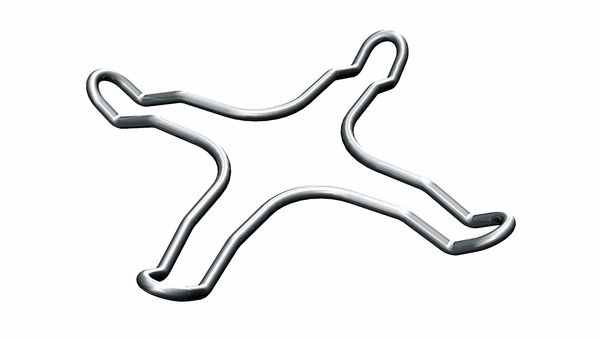 Highlights for your kitchen.
Quality for every task. We offer a range of accessories to ensure 100 % precision of fit for perfect cooking and frying results.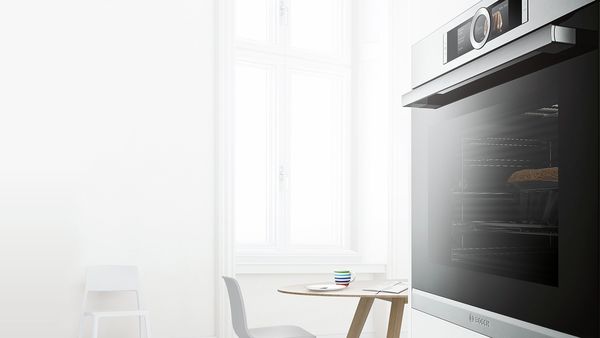 Fine dining at the push of a button.
The perfect complement to your Bosch gas hobs: Our Series 8 ovens combine cutting-edge technology, timeless design, remarkable ease of use and less work in the kitchen. Making the new Bosch Series 8 the easiest way to perfect results.