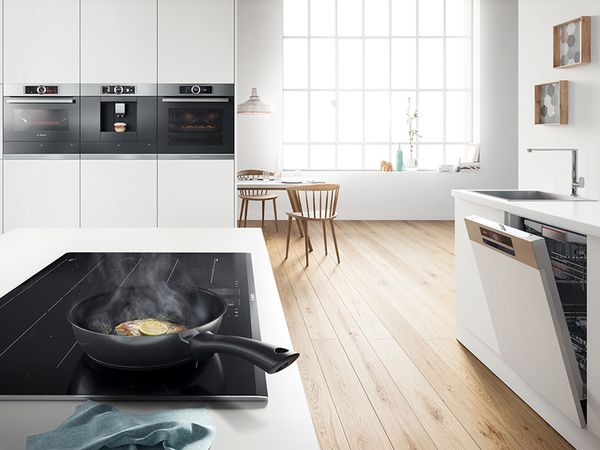 PerfectControl
Intuitive sensor technology in our cooking appliances takes care of everything in the kitchen, whether you're frying, boiling or baking.
These advanced cooking features from Bosch give you total control over your dishes and help you achieve perfect cooking results every time.
Hobs that deliver perfect results intuitively.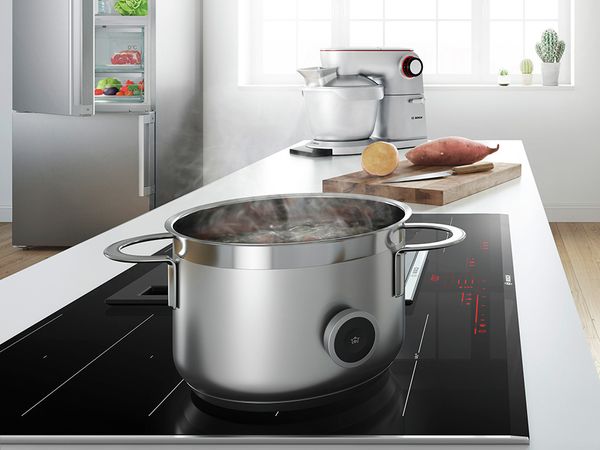 PerfectCook
Your pasta will never boil over again. Our hobs are designed with a sensor, which can be attached to your pan, so you'll be able to control your cooking by its temperature rather than the power level. So whether you're defrosting, warming up, cooking or deep fat frying, you're in control with our smart CookingSensor. Because precise temperature control guarantees perfect cooking results.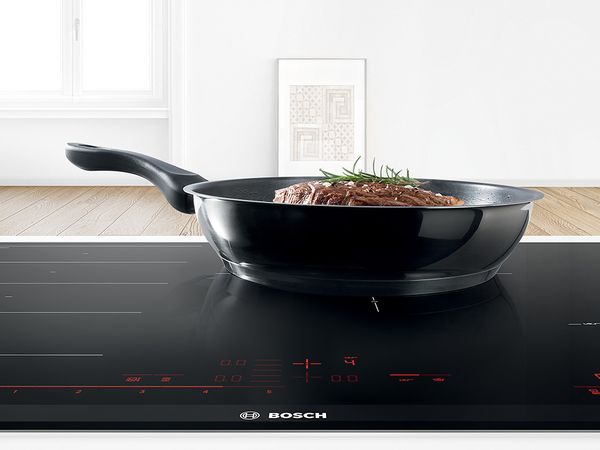 PerfectFry
Whether you like it rare or well done, our FryingSensor knows how to cook your steak just the way you like it. By measuring the temperature inside your frying pan rather than at the hob, you'll have full control making frying easy and stress-free.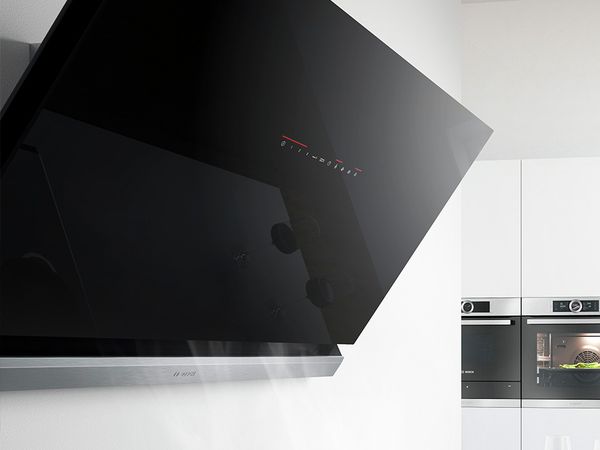 PerfectAir
Now your cooker hood can automatically control the air that you breathe.
PerfectAir is our advanced feature that clears the air without you having to do anything. A sensor constantly detects the levels of odours in the air and adjusts the power level – from light use to intensive – to ensure your kitchen air is always clean and fresh.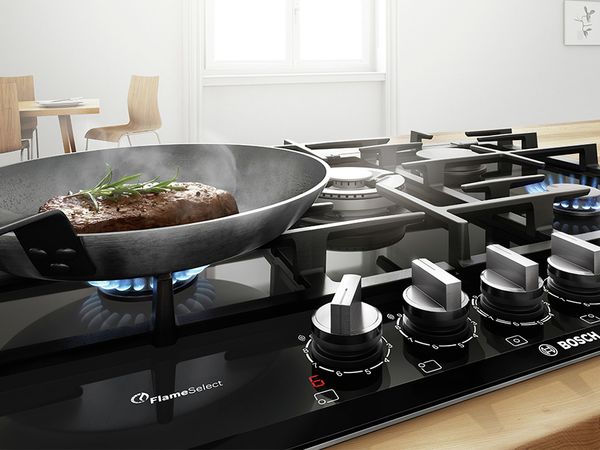 FlameSelect
Gas without the guesswork. The advanced technology built into our gas hobs makes cooking simple and precise.
We're taking the guesswork out of using the hob. Our innovative StepValve technology regulates the gas output precisely, so you're able to choose the size of flame. With an easy-to-use control, all you need to do is decide which of the power settings, from 1 for low to 9 for high, you want. At last, FlameSelect gives you the confidence to cook on gas without leaning down to check it.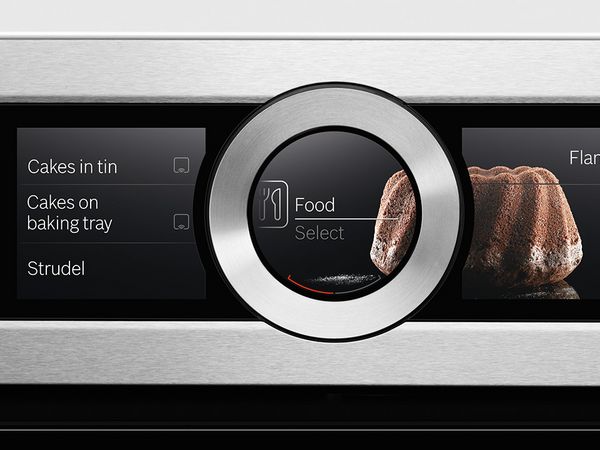 Bosch Assist
Perfect results at your fingertips.
Discover our sensor-controlled functions with Bosch Assist; PerfectBake and PerfectRoast. This feature automatically sets precise information on temperatures and cooking times for all kinds of dishes, plus you can simply scroll through to find our intuitive baking and roasting functions. The PerfectBake sensor automatically regulates the baking process so you'll always know when your cake is perfectly done.
AutoCook automatic programmes are a feature on selected ovens that work out the time, temperature and shelf position for you.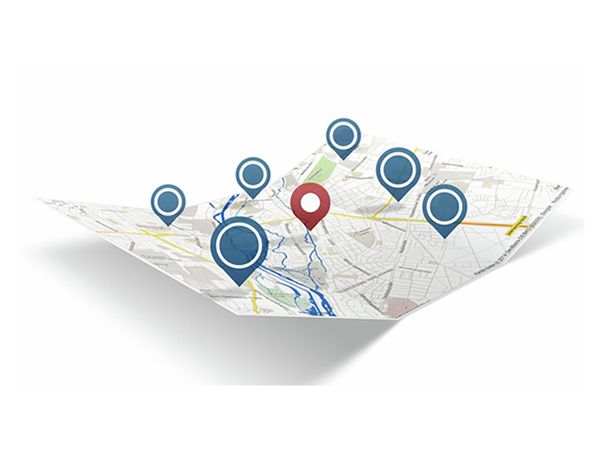 Interested in a new Bosch built-in appliance? Find your nearest stockist.
Simply enter your location to find your nearest stockist. They will be happy to discuss our full range of built-in appliances and their features with you, and help you find the Bosch built-in appliance that best suits your needs.