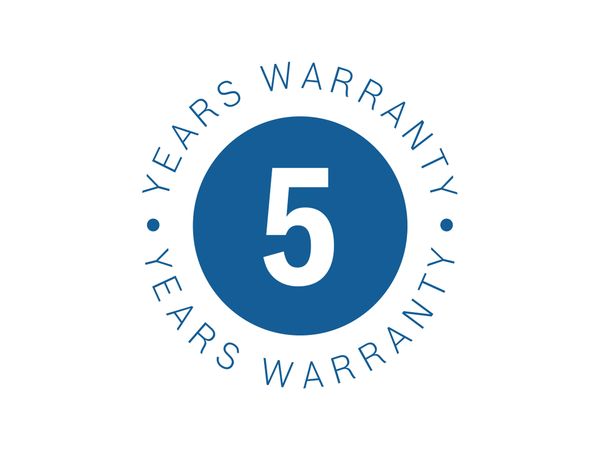 Quality you can always rely on.
You want peace of mind that you're making the right choice when you make a big purchase like a household appliance. At Bosch, that's something we take very seriously. We've been creating home appliances for over 86 years, and each appliance has been developed and tested to perform consistently throughout its life. That's why we're offering a free, extended five year warranty on a selected range of our built-in appliances, along with the promise that our team of qualified engineers are on hand should you ever need them. How's that for peace of mind?
For full terms and conditions please click here. Selected models only.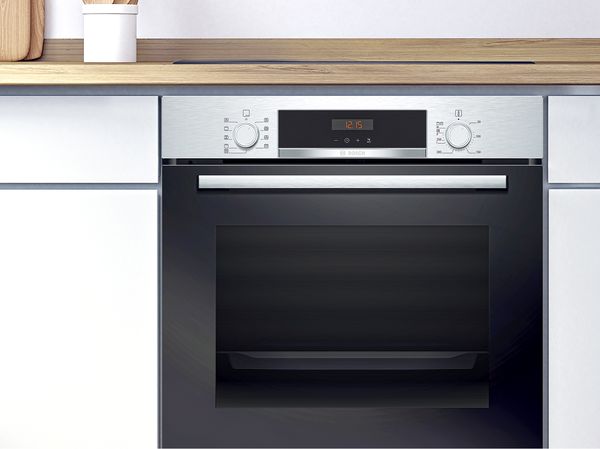 Life tastes even better with a Bosch built-in oven.
Baking with the family is one of the most rewarding ways to spend your free time. Easy to use and packed with innovative features that ensure great results, Bosch built-in ovens help you make the kitchen the heart of your home.
Want to cook different things at the same time? 3D Hotair distributes heat precisely on up to 3 levels. Looking for an oven that makes cooking even easier? Just choose one of the pre-set programmes and spend time with the family while the oven cooks your dish to delicious perfection. Best of all, there's no hard work cleaning the oven; Bosch self-cleaning ovens do it themselves so you can get on with the important things in life.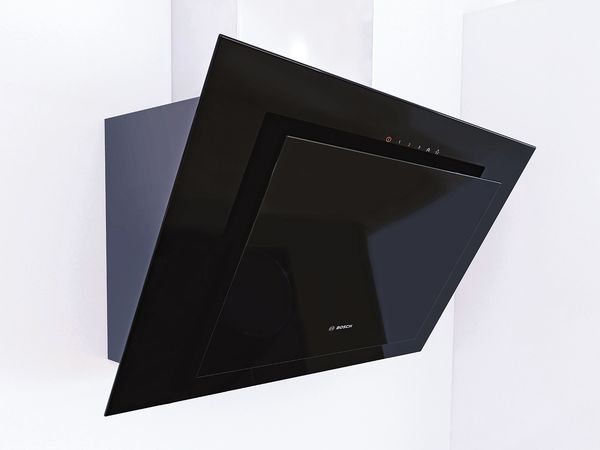 Clean air at your fingertips with a Bosch built-in hood.
Nobody wants cooking odours lingering around the house for ages. Bosch ventilation hoods are built to be easy to control, quiet and feature powerful extraction. They're easy to maintain, and can freshen up even large kitchens in next to no time.
Save time and energy with a Bosch built-in induction hob.
Want safer, faster and easier cooking from your hob? Bosch induction hobs heat the pan directly rather that the worktop itself, so it's much safer when you're cooking with the kids.
That's not all. To get you frying and boiling even faster, we've created TouchSelect with a selection of innovative functions. For example, when you put a pan on the hob, QuickStart knows where it is automatically, so you just have to choose the temperature. And for those times when you need to be up to heat in a jiffy, PowerBoost gives your hob up to 50% more power for faster heating. With an easy wipe clean surface, it's not just induction cooking that's saving energy.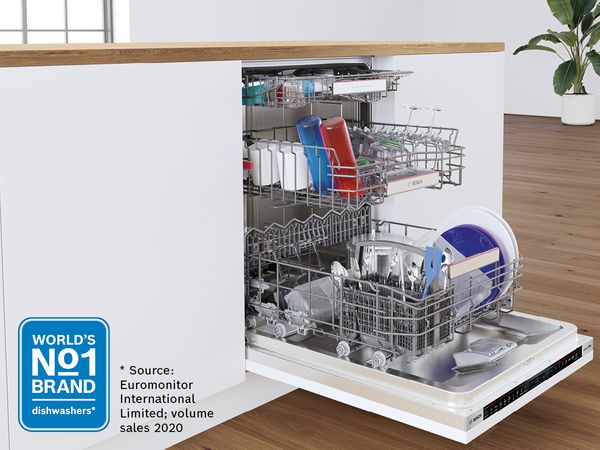 Cleaner dishes in less time with a built-in dishwasher.
Wish there was room for just a few more things in the dishwasher? That's no problem with Bosch. There's so much more room for your dirty dishes because of the clever design that puts cutlery in a tray at the top of the appliance. More space, more cleaning, and everything comes out dry and ready to put in the cupboard thanks to the innovative PerfectDry technology – even plastics!
*Source: Euromonitor International Limited; volume sales 2020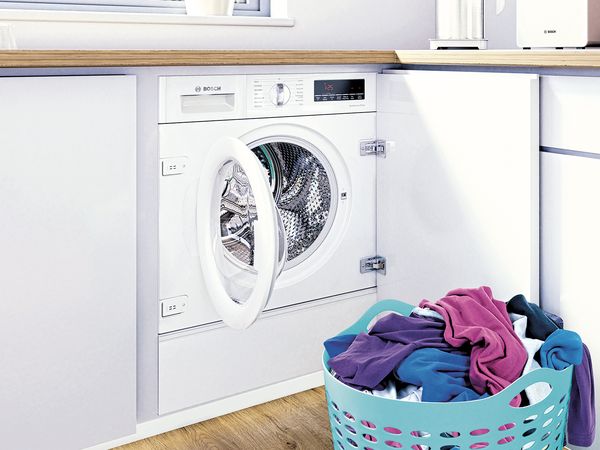 Add more laundry with Bosch built-in washing machines.
Ever put on the wash only to find a few extra items that could have gone in? With the Reload feature on Bosch washing machines, that's no problem. It simply pauses the programme, lets you open the door and pop the garments in. Easy! And with Bosch's special programmes, you can trust that your washing will be hygienically cleaned and safe for the family.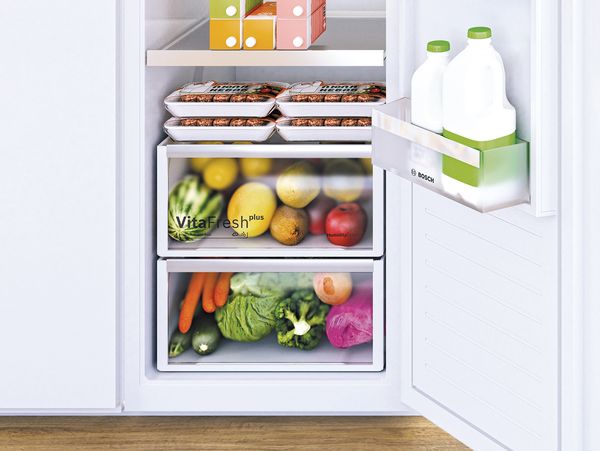 Food lasts fresher for longer with a Bosch built-in fridge.
Nobody wants to waste food, so Bosch invented VitaFresh to keep things in your fridge fresher for longer. The special compartments keep meat, fish or vegetables in the ideal conditions to maintain vitamins, minerals and goodness in. And there's no need to worry about running about of space, as the insides of the fridge are filled with space and clever storage solutions. Bosch even make extra wide fridges that can store enough for even the hungriest family.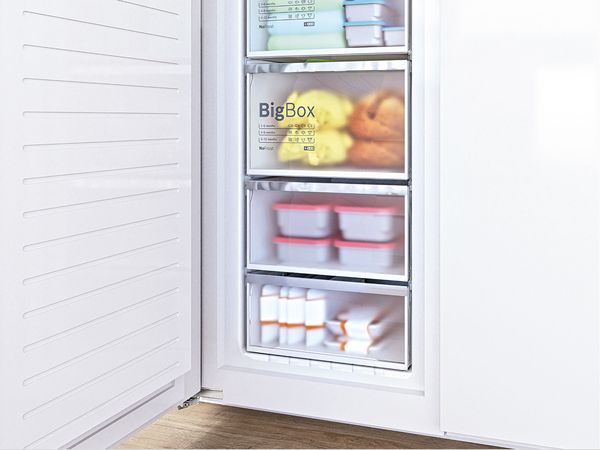 Never defrost again with a built-in freezer from Bosch.
Nobody enjoys defrosting the freezer, so let Bosch do it for you! NoFrost takes care of the job for you by stopping the formation of ice. This means your food is frozen quickly and gently so it stays delicious. No build-up of ice means your freezer runs better, so you save electricity, money and have more time to spend with the family.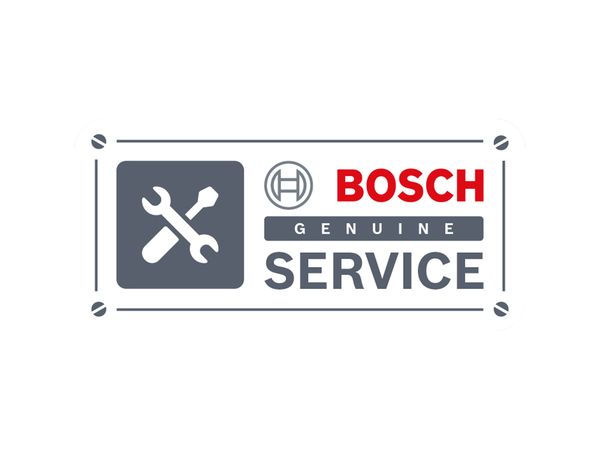 Bosch Genuine Service.
If your appliance ever needs a repair, we're always on hand to help. Our team of locally based, highly skilled engineers have unrivalled knowledge and expertise to repair all of our appliances.