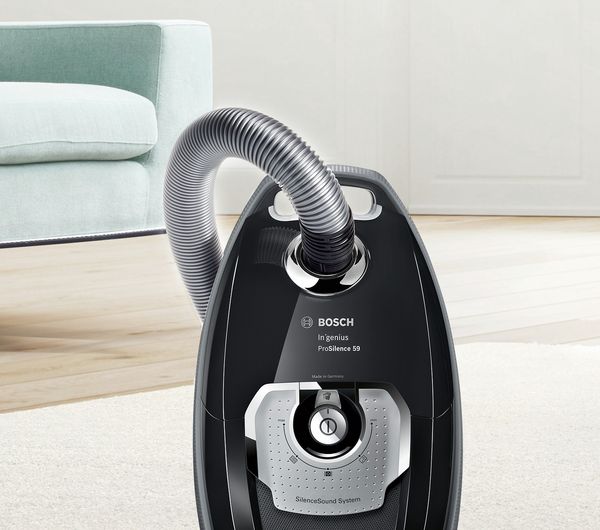 My vacuum cleaner whistles. What should I do?
If your vacuum cleaner whistles, this is usually a sign that your device is not taking in sufficient air. Often, it's the dust container or bag that's full. Check these first and replace them if necessary. If that's not the case, it could be that the device is blocked. Check that the exhaust filter, nozzle, tube, suction pipe, telescopic pipe and floor attachment aren't blocked. Follow the process of elimination and attach each piece one by one. Has the sound changed or is the vacuum cleaner still whistling?
If the vacuum cleaner still whistles and you can't solve the problem yourself, contact Bosch Customer Service on 01450 2655. Our customer service advisors are available Monday to Friday 8am to 8pm, Saturday 8pm to 4pm and Sunday 9am to 3pm. You can reach us around the clock, 7 days a week. We'll be happy to help if your vacuum cleaner is whistling.