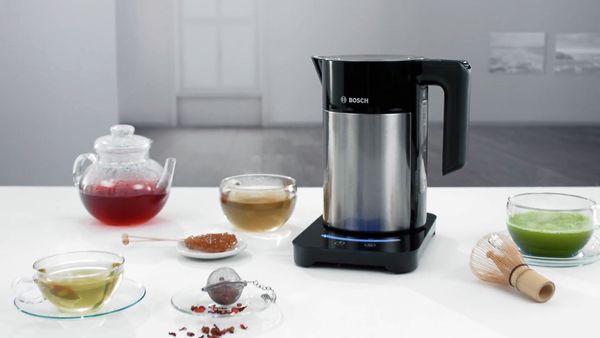 Elegance meets innovation
Take your kitchen essentials to a stylish new level. Bosch kettles and toasters not only look good with great designs, they are also packed with the latest features for an ideal breakfast. From perfectly-golden toast with AutoControl and mirror heating, to precision-brewed tea with TemperatureControl and a keep warm function, you will always get the best flavour possible. Trust Bosch to get you through your day.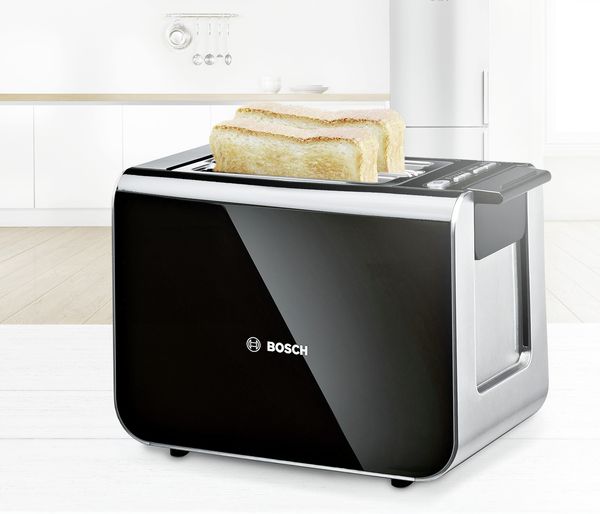 A toast to enjoyment – Bosch toasters.
With our toasters, toast is consistently crispy, slice after slice. Thanks to their innovative technology, your toast is always done evenly and is never too light or too dark. No matter how much you like to eat at breakfast.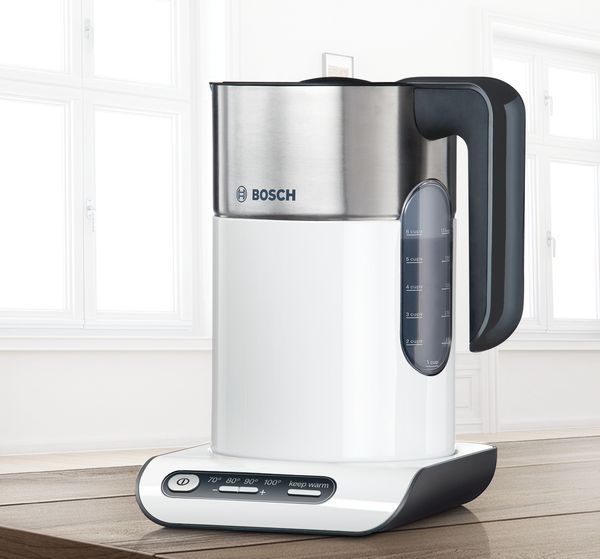 Things are hotting up! With Bosch kettles.
You often have to move fast in the mornings. Our kettles make sure that your tea is on the table just as you're ready to eat breakfast. So your stress levels are lower – and so are your energy bills.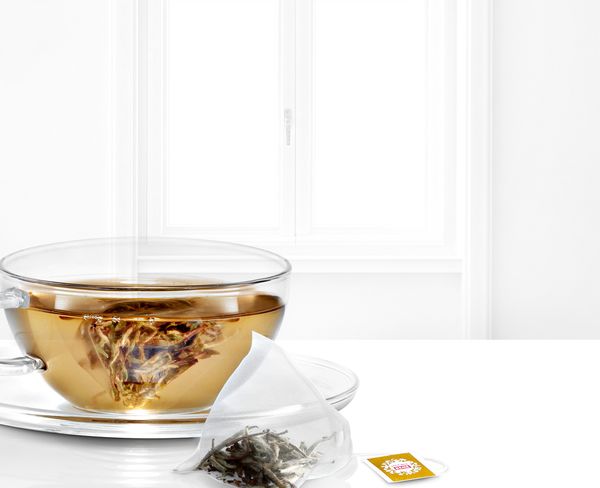 It's easy to enjoy a great breakfast, but now enjoy a great day.
Breakfast is the most important meal of the day and should be your time for yourself, however our kettles and toasters aren't just for breakfast. From toasting crumpets and thawing out rolls for lunch and snacks whenever you want, to fresh cups of tea and coffee all throughout the day, we've got a great range of kettles and toasters to match your budget and your kitchen.