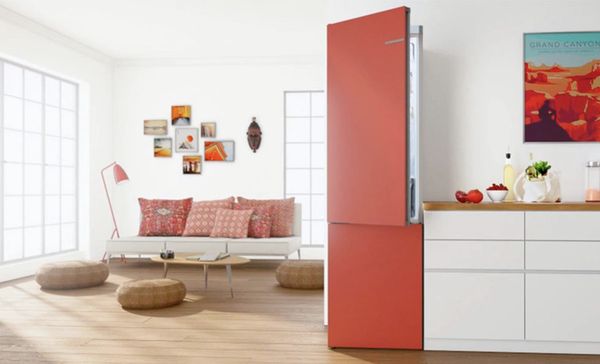 Designed to be redesigned.
Finally, a fridge that you can restyle anytime. The Vario Style fridge freezer from Bosch is the world's first fridge with exchangeable coloured fronts. Now you can easily restyle your kitchen to match your home.
Your kitchen is more than just a place to prepare your meals. It's the hub of your home whether you're enjoying a cozy family dinner or hosting a lively party. It's the central point in your home and your freestanding fridge is the highlight.
By combining style, superior quality and simplicity, the Vario Style fridge freezer allows you to make your kitchen unique and an expression of your individual personality and style.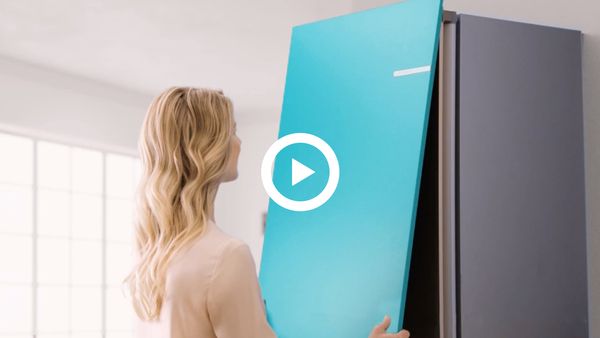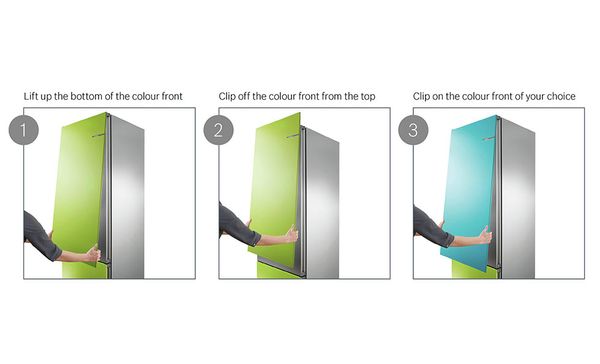 Surprisingly simple to install.
The innovative Vario Style system is equipped with a clever combination of invisible hooks and magnets so you can easily change the colour of your door.
You don't need any specific tools or technical knowledge. With just 3 easy steps your kitchen style is transformed.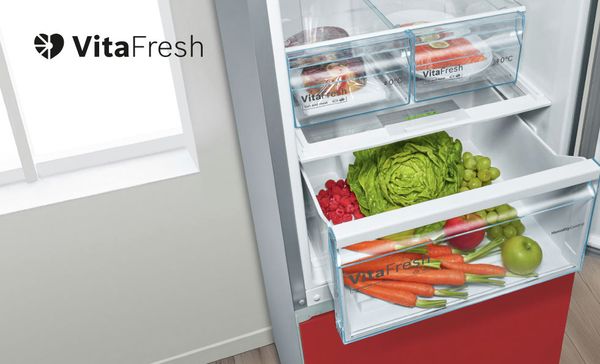 Lock in the freshness for longer.
With our new Vario Style fridge freezers and VitaFresh freshness system, both your food and your kitchen will always be fresh and in season.
VitaFresh from Bosch - technology that regulates the temperature and humidity in your fridge helping keep all your food fresh and vitamin-rich for longer.
Different foods need different environments to keep them fresh and vitamin-rich. Bosch VitaFresh fridges are designed to allow you to control the temperature and humidity in individual compartments to create a perfect environment for all your fresh foods.
3 steps to your new Vario Style fridge freezer
Whether you are a one person household or a large family, we offer the right size to suit everyone's needs in a large variety of colours. Simply choose the right height, your favourite colours and restyle your fridge any time you fancy.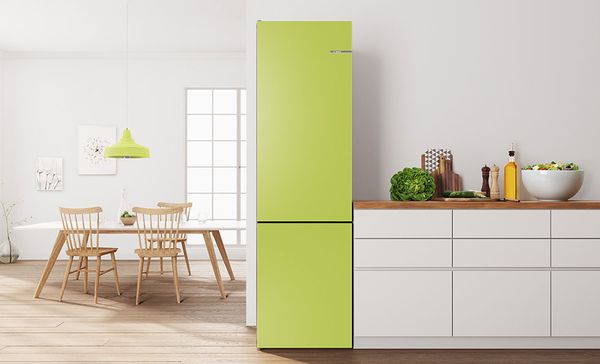 Step 1: Find the right height.
The perfect fridge should suit your storage needs. That's why our Vario Style fridge freezers come in two different heights. 1.86m for standard capacity and 2.03m for extra capacity.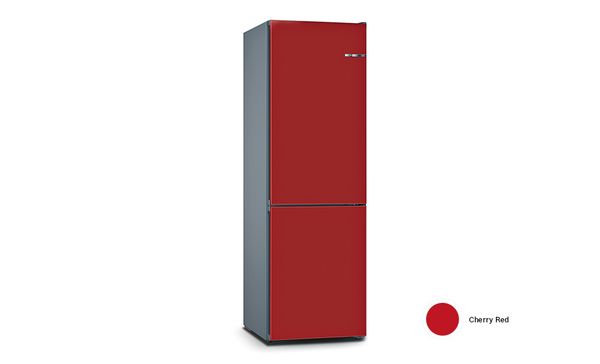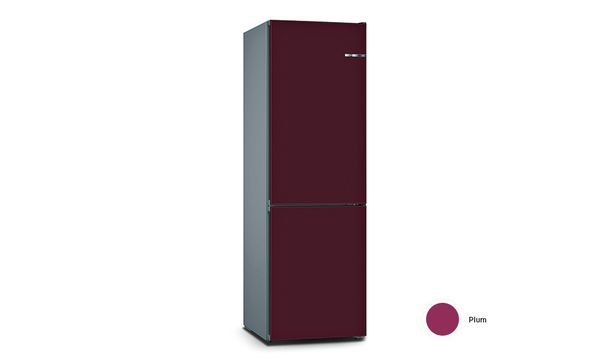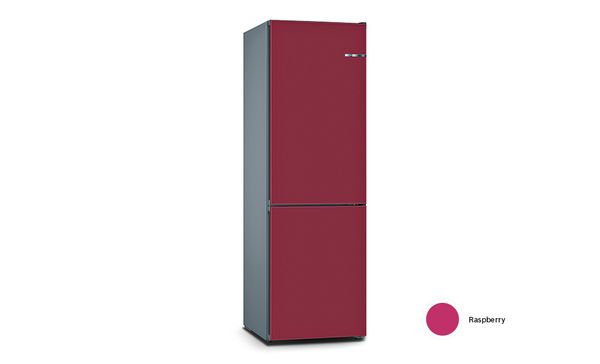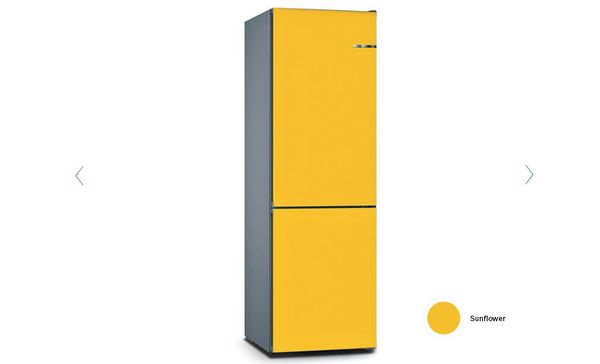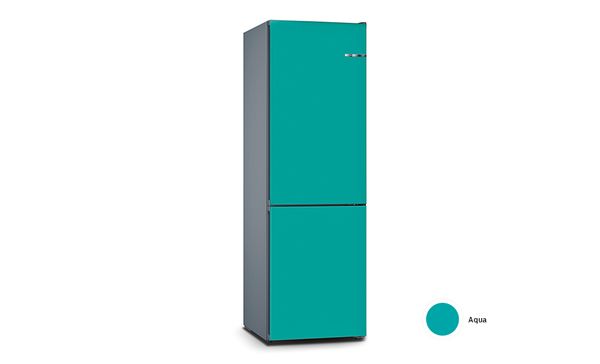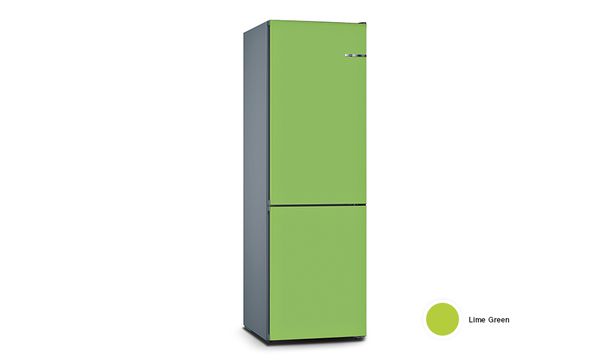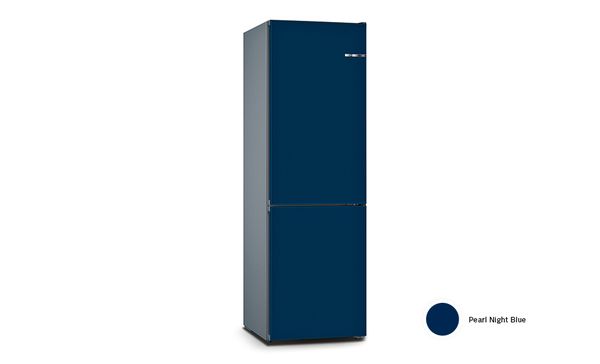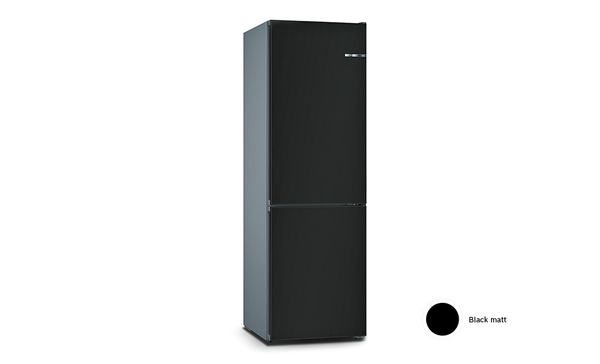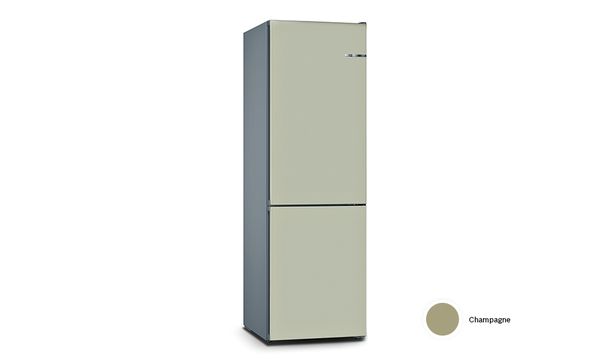 Step 2: Choose your favourite colour.
After choosing the perfect height for your fridge freezer, now give your kitchen an individual look and simply choose a high quality door front in your favourite colour.
Choose from 9 looks - from vibrant cherry red to bold lime green or stylish matte black.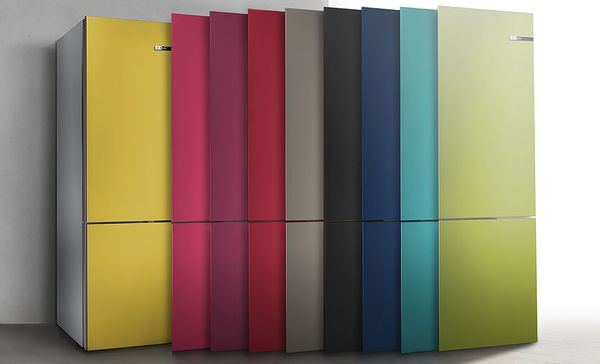 Step 3: Restyle your fridge anytime.
Match your fridge to your individual style anytime and simply choose another coloured door front to compliment your home.
Interested in a new Bosch Vario Style fridge freezer? Find your nearest stockist.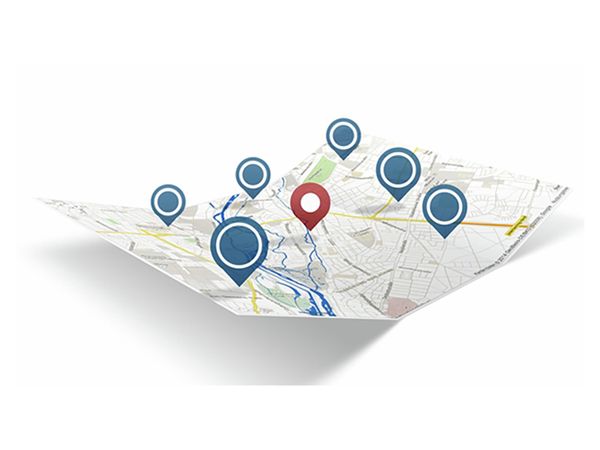 All you need is your postcode to find your nearest stockist. They will be happy to discuss our full range of refrigerators and their features with you, and to help you find the Bosch refrigerator that best suits your needs.